Sony Raise The Bar With SXRD High-Def Displays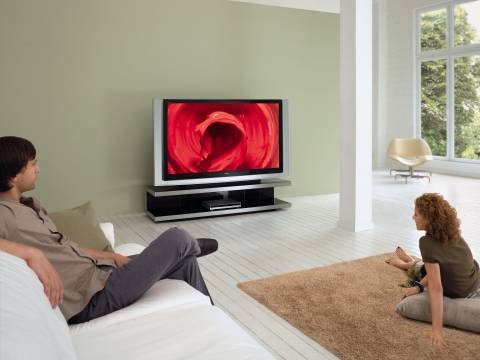 Have you bought a HD television yet?  You have?  Stupid fool, go and throw it in the bin, then set fire to the bin.  In fact, sell your house and find somewhere new, because just sitting in your living room will remind you of the rubbish TV you had, when you should've waited for Sony's latest HD marvel.  The key to it, and all its 1080p high-definition splendour, is SXRD – Silicon X-tal Reflective Display.  Hit up the cut, baby, and I'll tell you some more...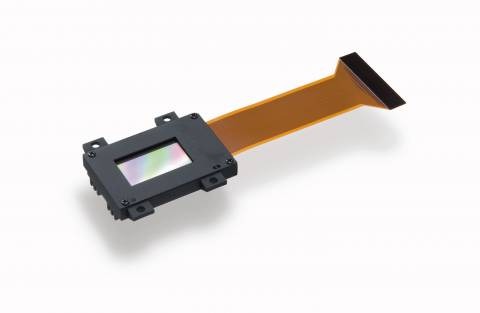 See that funny little blighter that looks like one of C-3PO's sperm?  Well, that's actually the silicon backplane of Sony's latest HD projectors and Micro Display Projection TVs.  Whereas traditionally the LCD matrix driving circuitry is routed in-between the pixels, here they're moved to the periphery – that means there's no "screen door" effect and the tiny 7µm pixels can be placed just 0.35µm apart.  Which is pretty darn small, you must agree.
Take a SXRD TV, throw Sony's Cinema Black Pro contrast and brightness control system into the mix and you get 10,000:1 contrast ratios; as for projectors, add Advanced Iris 2 (which adjusts the display according to what is being projected) to SXRD and you can reach 15,000:1, an industry-best.

These are going to be expensive home-cinema components – you have to dig deep for 2.5ms response times and triple-panel RGB-colour separation – but I have the feeling that, once you see it in store, "normal" HD panels are going to look a bit rubbish.  I'm off to raid the piggy-bank now...
Press Release [Sony Europe]