Sony QX 100 and QX 10 cameras updated with better ISO range and 1080p video mode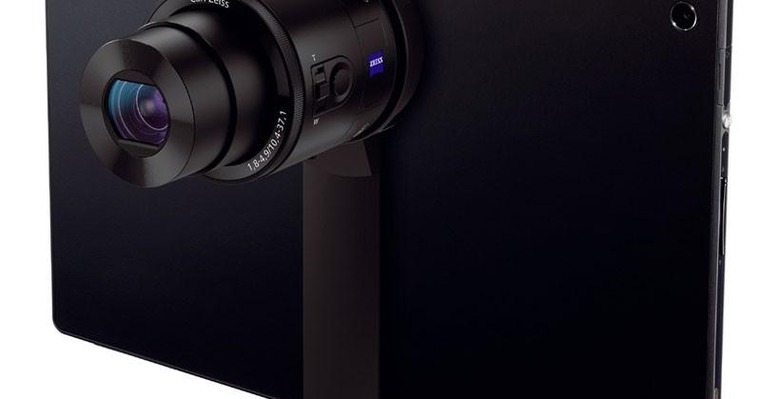 Sony has announced that it has updated its interesting QX line of lens-style cameras. The two updated cameras include the QX 100 and the QX 10. These cameras look like a lens and can be attached to the back of a smartphone. The updated features will make the cameras more usable for a variety of photography and video recording tasks.
The QX 100 has been updated with new shooting modes like Shutter Priority mode giving control over shutter speed. The camera also has an extended ISO range covering ISO 160-12800. The biggest improvement to the QX 100 comes in a new video recording resolution.
The QX 100 can now record in full HD resolution at 30p when using MP4 format. The QX 10 has received similar improvements with an extended ISO range of 100-3200. The ISO adjustability comes in the new Program Auto mode.
The MP4 video recording capability has been improved to support 1920 x 1080 30p video recording. The good news is that owners of the cameras will get these new features via a firmware update. The update can be downloaded right now on the Sony UK website. A new tablet attachment that lets the camera attach to various tablets will ship in March. Both of these cameras went up for pre-order back in September 2013.
SOURCE: Sony