Sony Pulls "Racist" White PSP Ad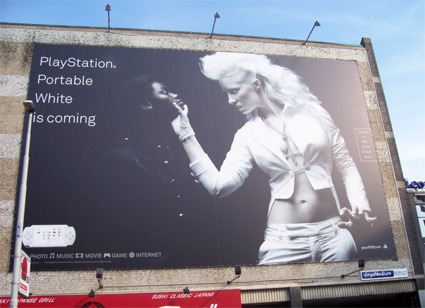 After rounds of racism accusations and outrage among the people of the world, Sony has opted to pull its controversial "PlayStation Portable White is coming" ads from the Netherlands, issuing the following apology to try and smooth things over with the offended citizens of the world:
"We recognize that the subject matter of one specific image may have caused concern in some countries not directly affected by the advertising. As a result, we have now withdrawn the campaign."
The ad had come under fire due to its supposedly racist undertones, which (as you can see above) shows a white "PSP" holding a black "PSP" by the chin. While Sony stopped short of admitting any wrongdoing, they have pulled the ads completely. So, now that this is all settled, the Netherlands can just focus on the upcoming PSP White, rather than the silly advertising.
[via Reuters]