Sony PSP Store launches in Japan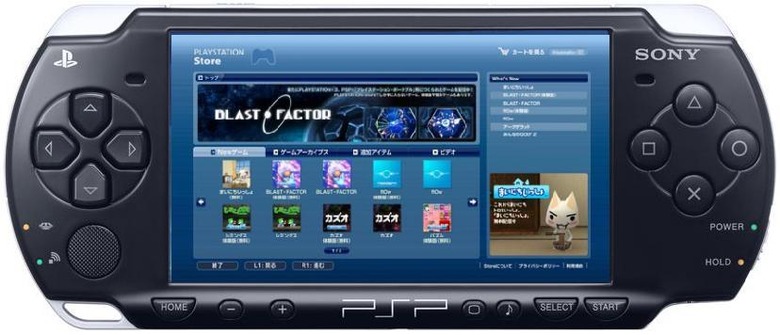 Sony Japan have announced the launch of the PlayStation Store for PSP, an on-device download center that allows new games, media content and services to be accessed directly from the handheld games console itself.  Available Wednesday, October 15th in Japan, the PSP Store will require a WiFi connection and accept payment from the Sony "Wallet"; this online account can be loaded with either a credit card or a PlayStation Network Card.
Among the items on offer will be new games, including download versions of titles currently available on UMD, game archives, in-game items and custom themes.  There will also be playable demos of new titles and promotional videos.  The first game to be simultaneously released on UMD and PSP Store download will be Destroy All Heros 2, which is launched on October 16th in Japan.
Prices will range from 300 to 600 Yen ($2.98 to $5.98), although some content will be free to download.  There's no word on when the PSP Store US will launch, or be available in Europe.