Sony PS3 reportedly gaining pre-loading download service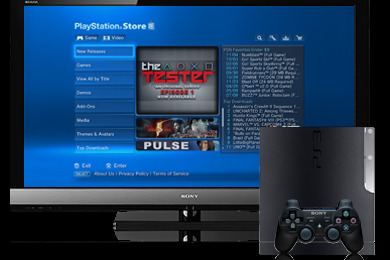 In a move that would make the PS3 even more like a PC, Sony is apparently working on a service that would allow gamers to "pre-order" digital download titles that would be downloaded to the system's hard drive before launch date. Even though said games might not necessarily be playable before the release, it would prevent players from the hassle of waiting for the download when the game came out.
Back in March, Sony tested the waters by allowing PS3 owners to pre-order Mass Effect 3 as a downloadable title. Of course, one of the main historical purposes of pre-ordering is to secure yourself a copy in case retailers run out of supply. That is clearly not an issue if you're just downloading something, but nevertheless it must have worked.
At least, if Gamasutra's report is to be believed. The site says that the pre-loading service – a feature that is available for PCs and Macs but not on any console – will be available in the very near future, perhaps to be revealed at E3 next month. It points to Sony's growing digital strategy with the PS3. We'll see if that indeed becomes a theme next month.
[via Gamasutra]