Sony Project Morpheus: Virtual Reality headset for the PlayStation 4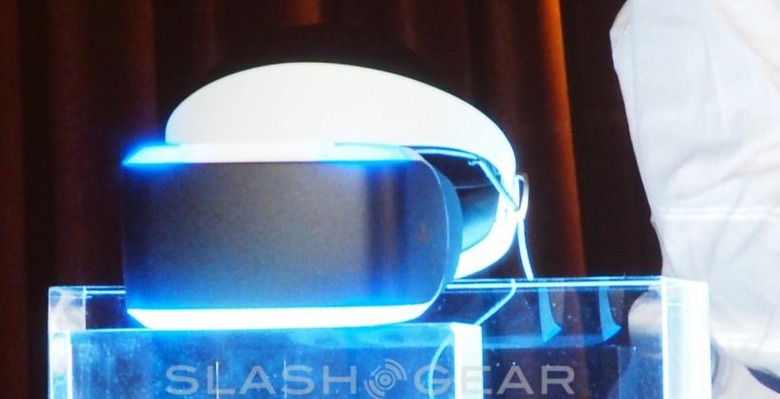 It's time for Sony's first PlayStation 4 Virtual Reality headset, one called Project Morpheus. This is unlike what Sony has shown before in any virtual reality headset for the public, one that covers the entirety of the eyes, front and sides, utilizing lights on the front outside edges to work with the Sony PlayStation 4 Camera.
According to PlayStation's software boss Shuhei Yoshida, virtual reality is "a new innovation that may well shape the future of games." He said this at the Sony presentation on the second full day of GDC 2014, the Game Developers Convention. This update will feed well into Sony's eventual full reveal of their own VR Headset – one we've been waiting for in the PlayStation 4 platform for quite a while.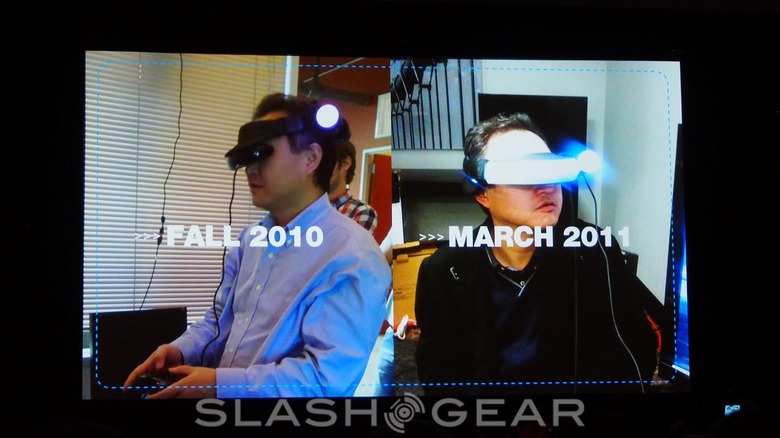 "Nothing else delivers a feeling of immersion better than Virtual Reality," said Yoshida, "Virtual Reality has been a dream of gamers since the computer was invented." Since back with the first introduction of PlayStation Move, Sony has been experimenting with Virtual Reality, noted Yoshida, and their work with the platform continues today.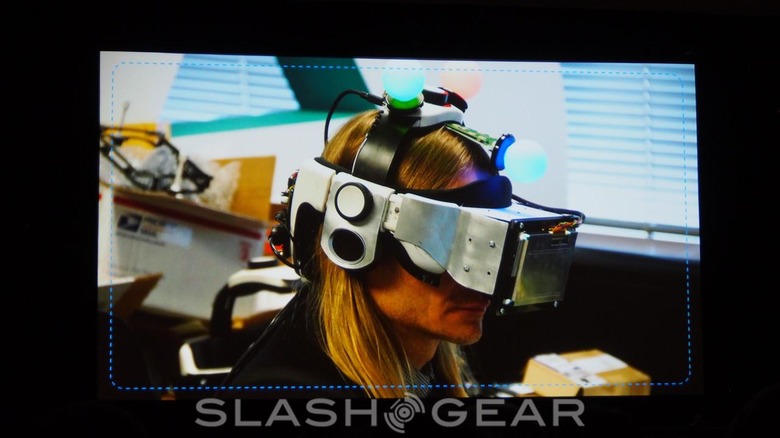 Sony showed off a demonstration of what they worked on back then – with God of War 2, they'd hacked the game into a 3D first-person game, one where you'd had a prototype headset attached to your head in an extremely rudimentary setup. Also showed off was another mocked-up weird set, one that utilized PlayStation Move controllers attached to a person's head.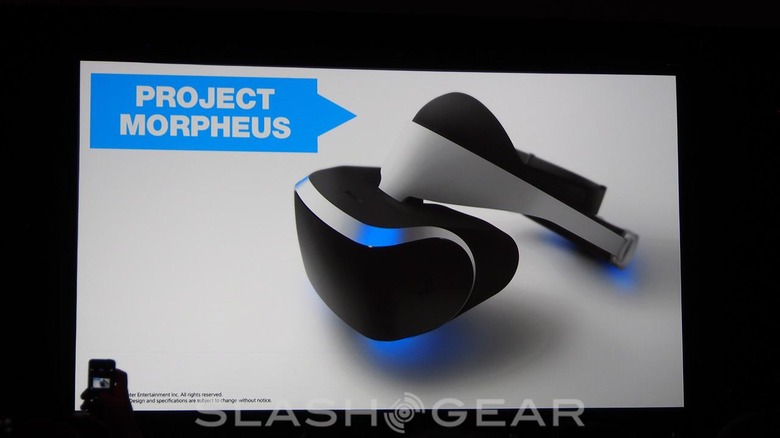 It all lead up to today. Today when Project Morpheus was unveiled – that's the god of dreams, if you did not know. According to Yoshida, "this prototype is by no means final." He went on, suggesting that "we'll continue to work on this to improve, but this is a good representation of how PlayStation will be able to deliver Virtual Reality."
Stick around SlashGear's GDC 2014 tag portal for more information as we get it. We'll get our first hands-on experience tomorrow afternoon!