Sony prepares new APS-C compact camera rival to Canon's G1 X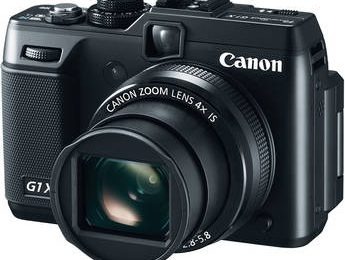 Highly trusted sources of Sony Alpha Rumors have revealed that Sony has plans to one up Canon's G1X (as pictured below). This new compact camera is expected to have a DSLR-grade APS-C sensor with a fixed zoom lens. Although still only a rumor, the site gives it its highest "SR5" rating of being "almost certainly correct!"
Sony's new offering doesn't quite have a name yet, but sources say that it will compete most directly against the Canon G1X with its fixed 4X zoom lens, unlike the Sigma DP series, the Fuji X100, and the Leica X1, which all use fixed prime lenses.
But according to the site, the most interesting aspect of this rumored camera is the use of a compact pancake zoom lens. Not only will this allow for an incredibly compact size, but it could suggest emphasis on video recording given the quiet steady zooms of pancake lenses, which have only recently become available to interchangeable lens cameras.
The compact zoom pancake lens could also be introduced as an interchangeable lens for Sony's NEX line of cameras, suggests the source. This new camera is reportedly almost ready, although no specific time frame has been revealed.