Sony PlayStation Vita demo units pop up at GameStop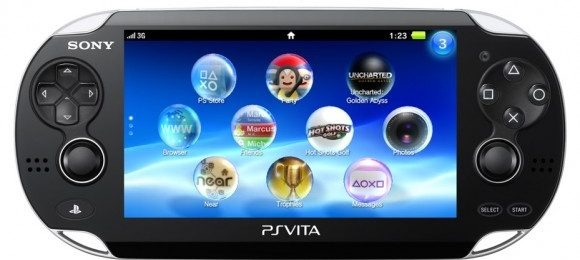 More than 3,300 US GameStop locations are now equipped with PlayStation Vitas. Not to buy, unfortunately, but to give anxious gamers a hands-on look at what the next generation of portable Sony gaming will offer. The demo stations contain playable builds of eight of the most anticipated Vita titles, some of which are launch games but others do not have an official release date yet.
The full list of playable games is: Uncharted: Golden Abyss, Hot Shots Golf: World Invitational, Little Deviants, EA Sports FIFA Soccer, ModNation Racers: Road Trip, Virtua Tennis 4: World Tour Edition, Escape Plan, and Wipeout 2048. The Vita launch is exciting since it is the first new generation of Sony gaming hardware in nearly six years. Analysts are also eager to see how it fares against the Nintendo 3DS, which had a surprisingly poor reception in the US in its 2011 launch.
And it wouldn't be GameStop if there wasn't some sort of related offer that encourages budget-conscious gamers to get rid of their old treasured game equipment. The retailer is offering an extra $25 trade-in credit on a Nintendo DS, 3DS, or PSP for customers who use that credit toward the purchase of a PlayStation Vita. The Vita is due out in just a couple weeks, on February 22. It's available for $250, or $300 for those who want an AT&T 3G-equipped unit.
[
Engadget]