Sony PlayStation Network will be down for maintenance April 16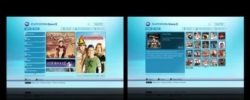 If you were hoping to get some online gaming in before you have to start a new work week tomorrow, you better get your fix in early. That is, if you're a PS3 gamer. Sony will be shutting down the PlayStation Network for more than half of the day. The company said this is for necessary maintenance on the network, so nothing is terribly broken. It's just going in to optimize things and clean up processes.
The network will go offline at 9:00 AM Eastern Time. "This maintenance will last roughly 13 hours," said PlayStation Digital Platforms senior manager Matthew Harper in a PlayStation Blog post. "During much of this time, users won't be able to access the PlayStation Store, PlayStation Home, Account Management or play online. PSN enabled websites will not be able to service users, including [the PlayStation Blog]."
Surprisingly, Harper also addressed users who are disappointed with these usually terse messages about network downtime. "Part of my job is to make sure that the lines of communication are open between our users and PlayStation. While I don't have more details to share at this time regarding the downtime, I will certainly work to include more info in future posts," he said.
[via PlayStation Blog]