Sony Pictures demands hacked data be deleted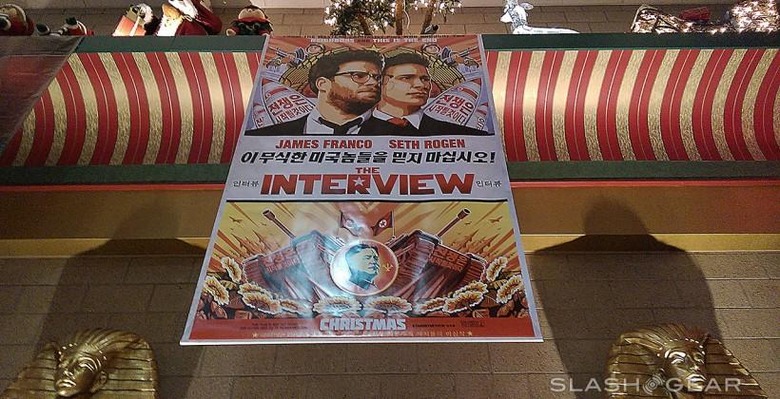 The Press has been issued a demand from Sony Pictures that all leaked information from the recent hack of their systems be deleted. This demand was made with regard to the hack that's rumored to have been executed by North Korea in retaliation for the release of the movie The Interview. This movie depicts a humorous take on an assassination attempt on the leader of North Korea, and North Korea was presumably not especially happy to hear that it was being made.
Sony Pictures attorney David Boies sent a letter to several organizations this weekend, making clear that any "stolen information" should not be published by any news organization lest they be at the mercy of Sony Pictures legal team.
"We are writing to ensure that you are aware that SPE does not consent to your possession, review copying, dissemination, publication, uploading, downloading or making any use of the stolen information, and to request your cooperation in destroying the stolen information," said Boies in the letter.
The letter was first reported by the New York Times where Kurt Opsahl, deputy general counsel for the Electronic Frontier Foundation also spoke up. "It is unfortunate that Sony got hacked," said Opsahl, "and lost control over its internal information."
Opsahl continued, "But the solution is not to muzzle the press."
"If you do not comply with this request," Boies' letter continued, "and the Stolen Information is used or disseminated by you in any manner, Sony Pictures Entertainment will have no choice but to hold you responsible for any damage or loss arising from such use or dissemination by you, including any damages or loss to SPE or others, and including, but not limited to, any loss of value of intellectual property and trade secrets resulting from your actions."
Below you'll see a timeline of additional bits and pieces from this hack and the subsequent events that have unfolded since it took place.