Sony PHA-2 and TA-A1ES amplifiers aim at high-res music fans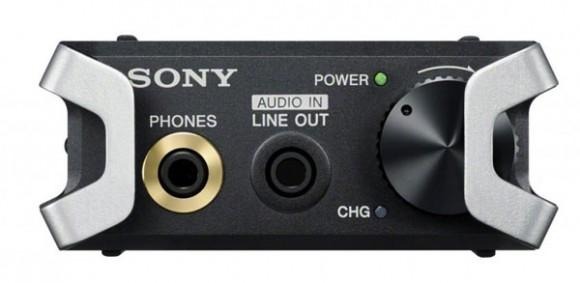 Sony has unveiled a pair of new audio amplifiers aimed at fans of high-resolution music formats. The new music and players include the Sony PHA-2 High-Res Portable DAC/Amplifier and the TA-A1ES integrated stereo amplifier. The PHA-2 is a portable headphone amplifier designed to provide superior sound production from a number of audio sources.
Sony says that the PHA-2 is the first portable DAC/amp to be compatible with most high-resolution digital formats. The portable amplifier is compatible with up to 192 kHz/24-bit PCM and both DSD (2.8MHz) and Double DSD (5.6MHz). The PHA-2 has a dedicated signal generator designed to reduce timing errors to provide more accurate and jitter-free converter performance.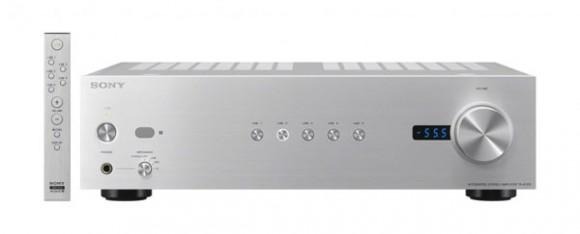 The PHA-2 also features a high precision D/A converter and a custom headphone amplifier IC packing a high slew rate and ultra-low distortion operation. The amp can be used with both PC and Mac computers via a USB 2.0 cable. It also has a dedicated digital input for iPod, iPhone, and iPad products as well as Android smartphones and tablets. It uses rechargeable battery good 6.5 hours of use per charge with digital inputs.
The TA-A1ES integrated stereo amplifier was designed specifically to go along with Sony's HAP-Z1ES Hi-Res using player. Sony says the amplifier uses a frame/beam/base chassis originally developed for Sony's R-Series components. The amp promises crisp, noiseless, performance using FET input and buffer circuits.
Sony also integrates a power amp stage using Smart Bias Control for Class-A operation and a Single Push-Pull Hi-Current Amplifier. Sony uses a pair of transistors designed to eliminate variations in each channel at the source as well as variation controlling and bitter resistance inside the amp. The transistors drive the speakers directly for improved sound quality. The PHA-2 will be available in March of 2014 for $599.99 with the TA-A1ES shipping this month for $1999.
SOURCE: Sony