The folks at PDP are at it again with an officially licensed and branded remote control for PlayStation 4. This device is not made by Sony, and it's not made by the same people who manufacture the PlayStation 4, but you'd be excused for assuming it was, by the look of it. This device is super simple, AND YET, it's programmable – which means it might be more difficult to use than you're used to with standard TV remotes.
Users will need to download the PDP Cloud Remote App to program this remote control. This app uses "advanced Cloud technology," PDP said this week, "to auto-detect devices connected to the PS4 for hassle-free remote programming." They also made sure to mention that this process is "super easy" so you're fully aware.
This remote looks like it should be very easy to use. All of its buttons are marked, and should have pre-set functionality. But there are a few buttons that you could probably use for shortcuts. There's an R1, R2, L2, and L1 here, along with triangle, circle, square, and X. In other words – this is a reconfigured PS4 gaming controller – sort of.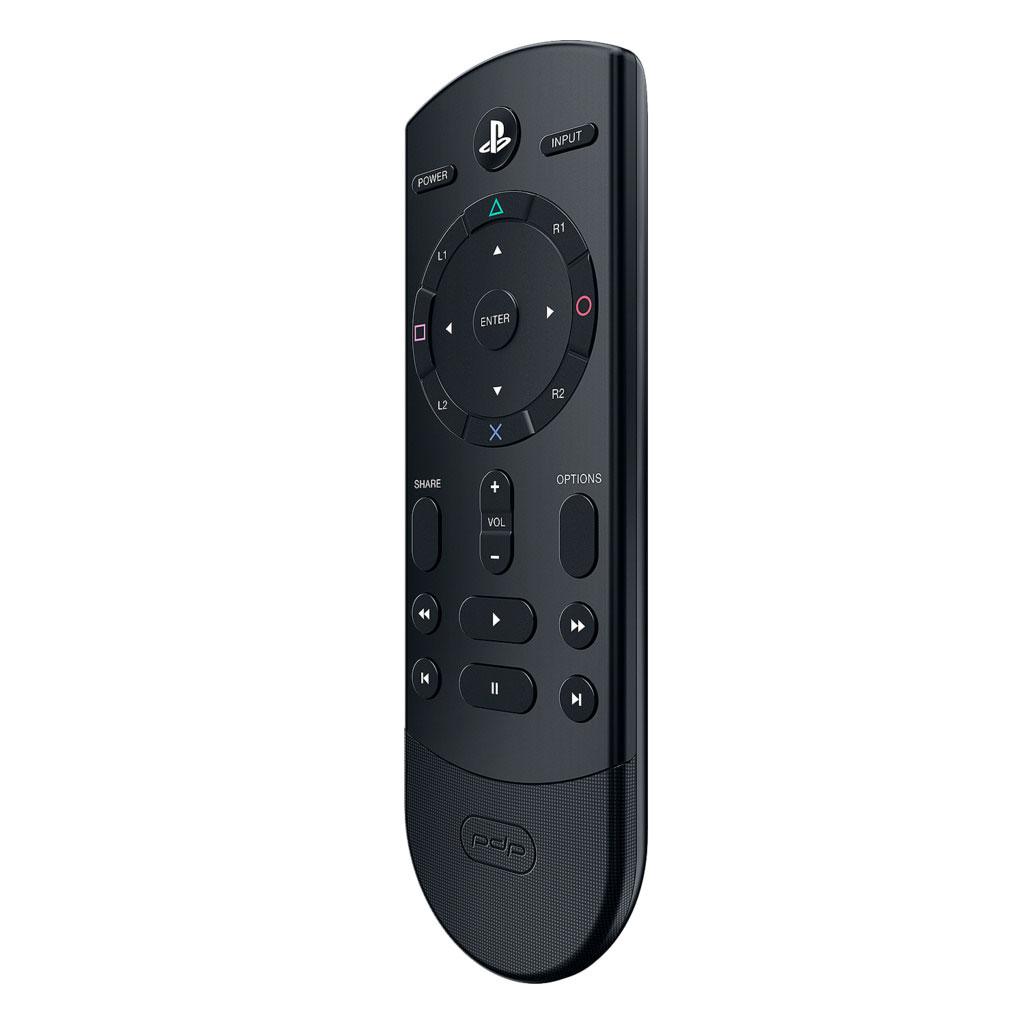 Once you've downloaded the app you need to program this remote control, you'll use "Hassle-free Cloud-assisted technology" to do the programming. The remote itself connects to your PS4 using Bluetooth, not unlike other 3rd-party accessories.
When you buy this device, you'll be given the opportunity to get a 30-day trial of PlayStation Vue Core. If you wanted to sign up for this service, it'd cost around $50 a month. This way you get the first month free, then you can forget that you signed up and be charged $50 every month after that.
The PlayStation Vue Core plan includes 65 channels of live TV through your PlayStation 4 gaming console. The free 30-day trial is given to the consumer only if they purchase this remote control through GameStop or through Amazon if purchasing through PDP, and offer available while supplies last, and offer valid for new users only.
The Cloud Remote itself is set to be available for right around $30 USD, and can be pre-ordered from PDP's website. It'll be at GameStop, Amazon, and probably some other stores eventually, too.