Sony One-touch NFC remote mirroring Hands-on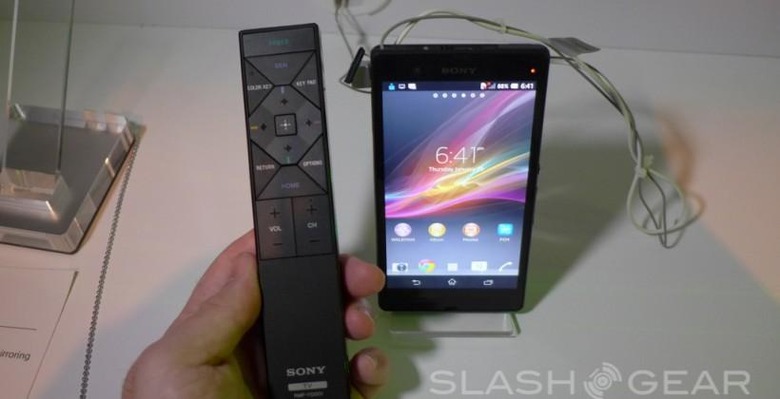 Remotes only have a few select uses for our TVs these days, even with smart TVs, but the folks from Sony are changing how we use and perceive our remotes. At CES Sony announced a few new remotes that pack more than just some batteries inside, instead we have NFC support for easy mirror mode capabilities. Read on for all the details.
Earlier this week we shared the original details, and today we managed to catch up with Sony for a quick hands-on look at their new NFC enabled remote controls for their smart TVs. (read: the expensive ones). So you ask what this is for? And we'll tell you below.
Want to share the song you're enjoying on that Xperia smartphone, or the YouTube video you're viewing on the small screen to the big one? Simply tap your NFC capable Xperia to your Sony remote and their One-touch mirror mode will activate. Within seconds you'll be streaming that content or enjoying that music on the big screen and your home theater. We saw their easy-pairing approach already, and this is just one more aspect that will make their new smartphones and TVs great.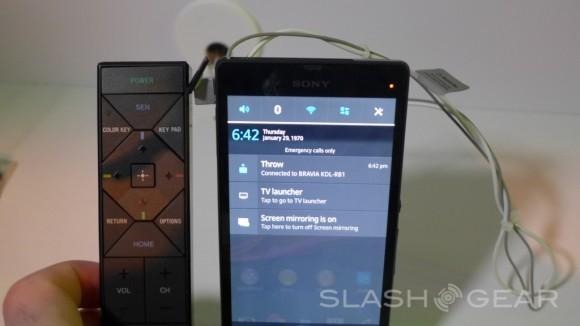 Sony doesn't want us fumbling through settings, enabling share features or trying to pair our phone to the TV for hours. Let the built-in settings and NFC (Near Field Communication) feature do it for you. This is so dead simple the mass public should be able to adopt and enjoy the feature with ease. Simply tap your smartphone to the remote and a quick haptic feedback vibration lets you know the connection was received and mirror mode is active. A simple second tap and hold will kill the connection and let you get back to enjoying content on the Xperia display.
As expected, this feature will be exclusive to Sony's own Xperia devices. While this makes sense for them, the mass public using iPhones or the Galaxy S III could also use this feature and I'm sure we'll be seeing more of it soon. Hopefully one day soon they'll open this up for all smartphones to enjoy.