Sony NFC Wireless Bluetooth speaker SRS-BTM8 makes debut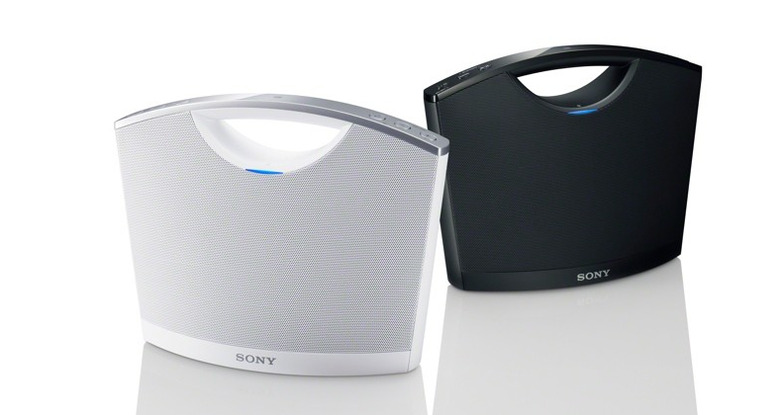 Those folks from Sony had a lot to say this afternoon at IFA. Their new smartphones and tablet won't be their only devices packed with NFC capabilities either. They've just taken the wraps off of a few accessories we mentioned earlier today, including their new SRS-BTM8 NFC-capable wireless speaker system. Check it out below.
While this new accessory didn't make it up on stage it is certainly worth taking a look at. Sony simply describes it as, "all it takes is a touch." Using NFC capabilities in both their upcoming Xperia lineup, and the Xperia Tablet S announced today you'll be able to simply tap the speaker for instant music playback. Whether that be on device music, or using Sony's Music Unlimited.
They've also announced that everyone who purchases a new Xperia line device will get 60 days of Music Unlimited absolutely free to try — so that's a thing. The new Sony SRS-BTM8 speakers have the usual Bluetooth option for easily streaming music or conference calls, but now the addition of NFC makes sharing and playing music a breeze. As I'm sure you all know, just tap your phone to the speaker and the music will start — similar to Android Beam only for music.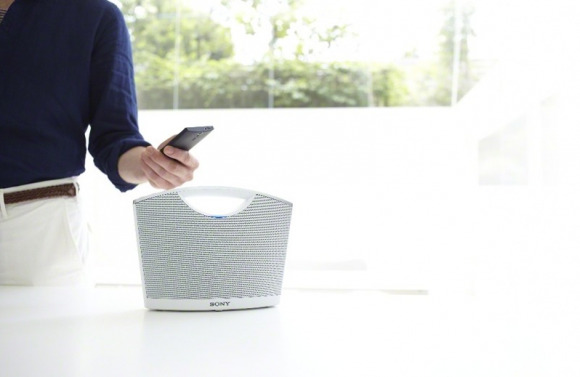 The new Sony NFC wireless speakers will come in both white and black, as shown above, and are built for portable use with 20 hours of battery life and a built-in handle. Obviously you'll be able to power it via any outlet, but out by the pool the four AA batteries will keep the beats rolling. Just like most of Sony's announcements today we don't have pricing or release date details, but will keep you in the loop once we learn more. Check out the rest of Sony's announcements below and be sure to follow our IFA 2012 Hub for all the important gadget news!
[via Sony]