Sony NEX-F3 leak reveals 16.1 megapixel sensor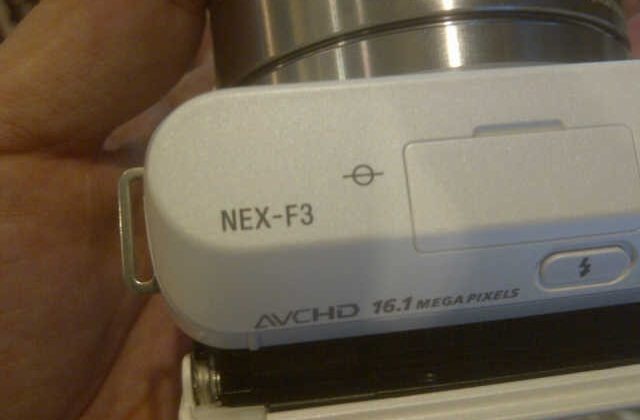 Yesterday we heard rumors that Nikon was working on another full frame DSLR, the D600, and Sony doesn't seem to be sitting still either. A new leak indicates that an NEX-F3 is on the horizon, packing a 16.1 megapixel sensor, along with a chassis and features similar to the existing NEX line. The new mirrorless camera could be taking the place of the NEX-C3, Sony's entry level offering.
The NEX-F3 does seem to have some notable additions that make it stand out from the other NEX cameras. There's a pop-up flash built into the camera, a nice change from the optional accessory you had to buy for the C3 and 5N. A 180-degree tilting screen is found on the back of the camera, and the DPRevew forum poster who shared the images says there's a new "peaking level" feature, designed to help with manual focus issues.
It looks like the F3 will also include the same lens found on the C3, 18-55mm f/3.5-5.6 glass, but details other than that are scarce. There's no word on when we can expect to see Sony's new offering, although we're going to take a stab in the dark and say you'll probably see it sometime over the summer.
[via Engadget]