Sony My Graphic Splash Competition Winners: Video Catwalk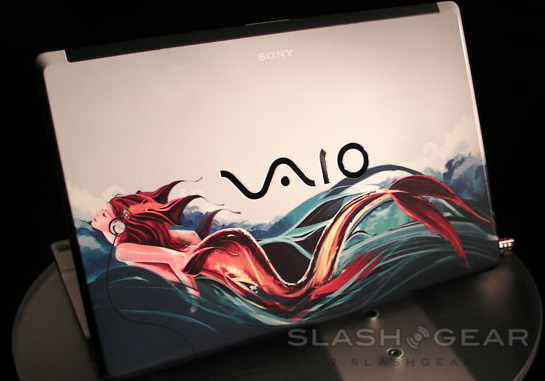 Earlier in the year, Sony kicked off a competition inviting would-be artists to submit case designs for the company's Graphic Splash notebooks.  The top ten entries were offered up to online voting, with the final three winners not only being invited to NYC for the unveiling of their limited edition notebooks but getting $5,000 too.  SlashGear was invited to attend the catwalk premiere of the three custom Graphic Splash VAIOs; check out the gallery and video after the cut.
The three winners are Kristin Getchell, for her design Kaleidoscope, Amy Neal, for her design Colorful, and Ivan Flores, for his design Sound Waves.  Each will get a VAIO FW Graphic Splash notebook in their own design.
You can find out more about the competition, including galleries of all the entries, at the My Graphic Splash site.  Sony has not yet announced when the limited edition notebooks will go on sale at SonyStyle.