Sony Music Video Recorder HDR-MV1 Official For Those About To Rock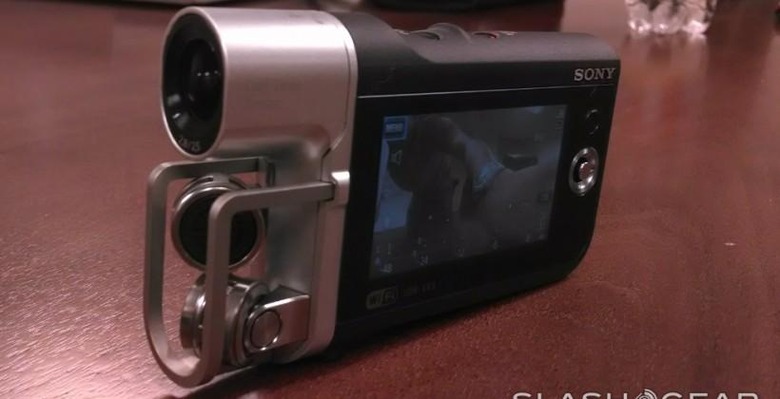 The Sony HDR-MV1 Music Video Recorder has been introduced this week as a device made for musicians who wish to record and share live – or staged – performances. This device works with an X-Y position MIC setup up front with 120 degrees of sound capture paired with new Linear PCM Sound technology. Once you've got your sound solidified, this camera also records video with a 120-degree viewing angle and a top-notch Exmor R CMOS sensor (ZEISS, that is).
This device works with technology that'll allow high-quality 1980 x 1020 (1020p, 30fps) video in all environments. This means you'll be able to record in dark bars, clubs, garages, or whatever oddball location you happen to want to jam. This paired with the wide breadth of audio coverage with the two angled microphones included on this device should have you recording a full-tilt sound and vision piece of media the likes of which you've never been able to capture before (never so easily, that is).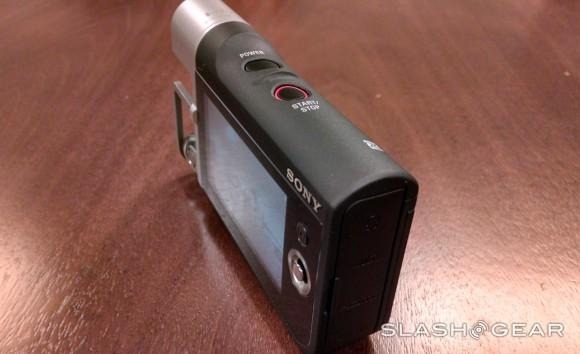 As with several of Sony's most recent introductions in the photo and video camera environments, this device works with both Wi-fi and NFC connectivity. NFC on this device allows the user to connect with smartphones with the PlayMemories app from Sony, there allowing for remote control and remote editing.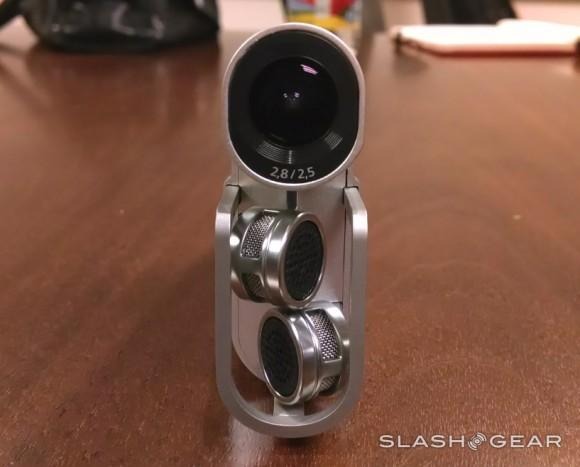 This device will be coming with a custom user interface designed specifically for the HDR-MV1 made to adjust and work with its various recording abilities – as you may have guessed, you'll be able to control all of your settings with the controls included on the camera itself, too.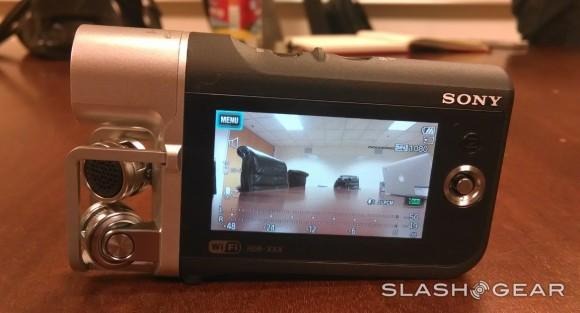 This camera has a Mic In/Line In terminal for use of 3rd party speakers, and is able to connect to both smartphones and devices like the recently revealed wrist-bound Live-View Wi-Fi Remote from Sony. The Live-View Wi-Fi Remote is an interesting piece of technology in and of itself – acting as a sort of one-stop-shop for all the simple remote-controlling of cameras you could want, this machine could easily be mistaken as a smartwatch.
While Sony does have its own Smartwatch line, this device will be released on a completely separate wavelength. At the moment we're awaiting pricing and release schedules for the Sony Music Video Recorder HDR-MV1 and the Sony Live-View Wi-Fi Remote – for now: courage. Also be sure to note: While we've had a brief encounter with this Sony Music Video Recorder already, we'll be waiting until we've got our own review device to bring you a much more in-depth account of what it's like to use it in the field – same goes for the remote. Stay tuned!