Sony MP-CD1 Mobile Projector Sticks To Basics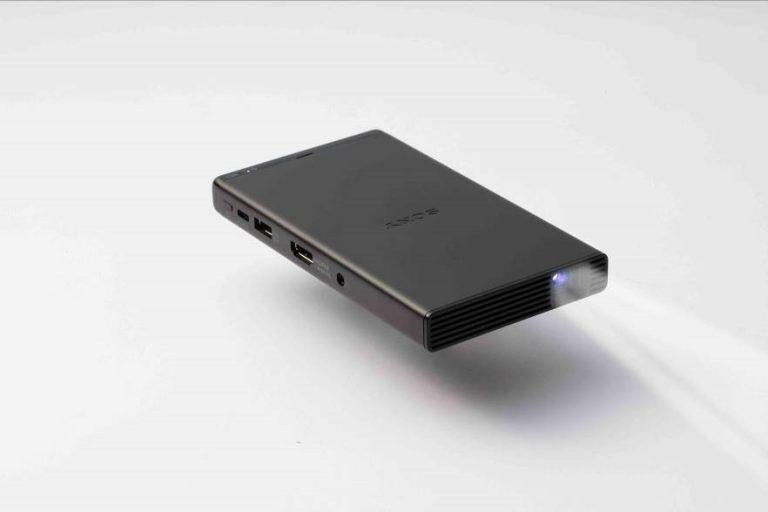 While many of us are probably used to the idea of projectors being stationary devices, Sony has introduced one that you can carry around in your pocket. Today Sony announced its MP-CD1 Mobile Projector, which is small enough to take where ever you may go. As you'd expect, this projector might not be as powerful as ceiling-mounted ones for your home theater, but it still sounds like a surprisingly capable device.
To start, Sony says that the MP-CD1 is capable of projecting images up to 120 inches in size from 3.5 meters away, though its output resolution only comes to 854 x 480. The projector itself weighs 9.9 ounces with dimensions that clock in at 83.0 mm x 16.0 mm x 150.0 mm, meaning that the projector is roughly the size of the smartphone you carry around all day (albeit perhaps a little thicker and taller).
The projector uses Texas Instruments DLP IntelliBright, which is proprietary technology that allows for increased brightness without compromising battery life. Conserving battery life will be of utmost importance in a device this small, with Sony saying that the 5,000 mAh battery should last around two hours on a full charge. That's enough to watch a movie, give a spur-of-the-moment presentation, or get some gaming on the go in, but it isn't as if the MP-CD1 will last a particularly long time on battery alone.
Thankfully, the MP-CD1 is charged via USB-C, so a charger should never be that far off. Devices will connect to the projector through HDMI, meaning that it's compatible with a range of devices including streaming sticks, game consoles, and PCs out of the box. Sony also says that the projector's keystone correction will make sure that images are projected without distortion even when you're forced to place the MP-CD1 on an uneven surface or at an angle.
All in all, the MP-CD1 sounds like a pretty neat device, though that kind of portability will indeed come with a price. Sony says that the MP-CD1 projector will launch this spring with a $399.99 price point. Do you think it's worth it at that price? Head down to the comments section and let us know!