Sony, Microsoft and Nintendo got tired of waiting for loot boxes to self-police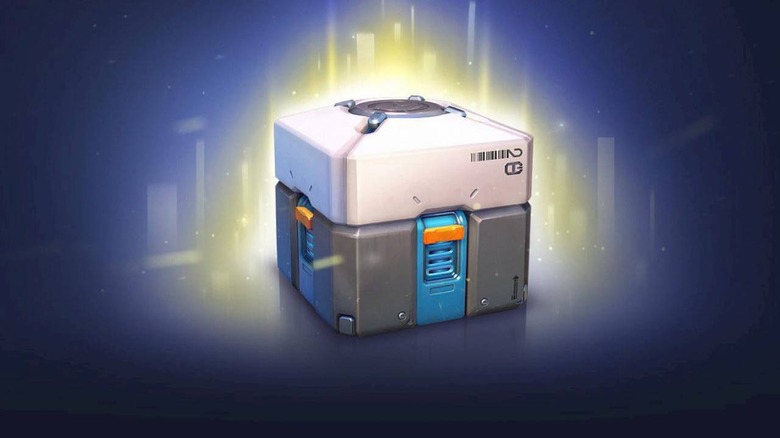 Loot boxes and microtransactions in games have been a pretty hot topic in the industry lately, and now it seems that platform holders are going to are going to take some action on the matter. The Entertainment Software Association has revealed that Microsoft, Nintendo, and Sony will soon be requiring that publishers disclose the odds associated with loot boxes in their games.
According to GamesIndustry, this news was revealed by ESA chief counsel of tech policy Michael Warnecke, who spoke today at an "Inside the Game" workshop hosted by the Federal Trade Commission here in the US. Unfortunately, it sounds like these rules won't apply to existing games, but only games that launch with or are updated to include loot boxes after Sony, Microsoft, and Nintendo put these rules in place.
"I'm pleased to announce this morning that Microsoft, Nintendo, and Sony have indicated to ESA a commitment to new platform policies with respect to the use of paid loot boxes in games that are developed for their platform," Warnecke said. "Specifically, this would apply to new games and game updates that add loot box features. And it would require the disclosure of the relative rarity or probabilities of obtaining randomized virtual items in games that are available on their platforms."
Warnecke went on to say that "many of the leading video game publishers of the Entertainment Software Association" have decided to show the probabilities associated with their loot boxes, but he didn't indicate whether that would happen independently of these requirements from the big three. According to the ESA, Nintendo, Sony, and Microsoft will implement these rules in 2020, with companies like Activision Blizzard, Bethesda, EA, Take-Two, Ubisoft, and Bandai Namco committing to begin publishing disclosures by the end of that year.
It seems that this is an industry attempt at self-policing. Loot box mechanics have been under a lot of fire lately, not just from consumers but also from governments around the world. It wasn't too long ago that EA and Epic Games appeared in front of a UK parliament committee to argue their cases for loot boxes and microtransactions, with EA VP of legal and government affairs Kerry Hopkins now-famously referring to loot boxes to "surprise mechanics."
We'll see what happens from here, but it's clear that publishers in the industry are trying to show that they're doing something to address concerns about loot boxes in an effort to prevent governments from taking action.