Sony Memory Stick Micro 8GB finally arrives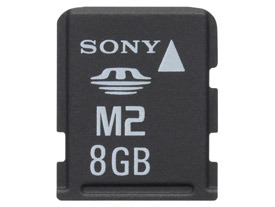 Sony have announced their largest capacity Memory Stick Micro card yet, offering 8GB of storage on the frankly tiny chip.  The M2 card doubles the previous maximum storage, meaning mobile users (the format is common in Sony Ericsson cellphones) can store over 2000 128kbps MP3s or over 5,000 5-megapixel photos.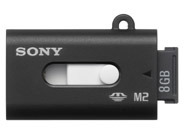 Supplied with the M2 is a compact USB adaptor, making transfers straightforward and cable-free.  Early buyers will also get a free WAP download of Gameloft's top-selling Brain Challenge 2 for their cellphone.
Memory Stick Micro cards are also available in 2GB and 4GB capacities.  Sony is yet to release pricing information for its new 8GB card, but it will presumably be competitive with SanDisk's own version of the format which was launched almost 12 months ago.