Sony MDR-AS600BT earbuds have both NFC and Bluetooth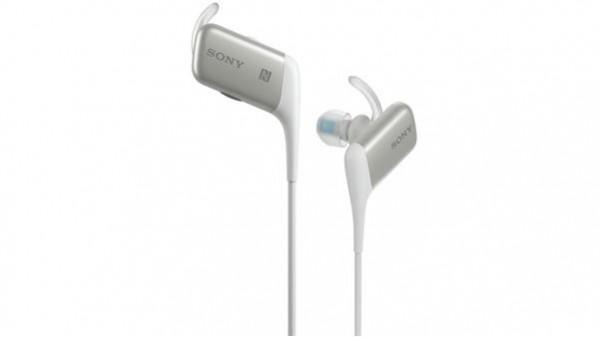 Sony has introduced a new pair of in-ear headphones, the MDR-AS600BT. As you might have guessed from the model name, these earbuds feature Bluetooth connectivity (hence the "BT" at the end), as well as NFC for even quicker pairing with mobile devices. The headphones seem targeted at ordinary usage but include some features that would go along well while out running or in the gym, or when commuting on the train everyday. The headphones will be available starting February 13.
In addition to the NFC and Bluetooth, these new Sony earbuds feature an integrated microphone for taking calls, and function as a 1-button headset to further facilitate that. The design is somewhat atypical as far as earbuds go, but aren't terribly large considering how much is packed into them.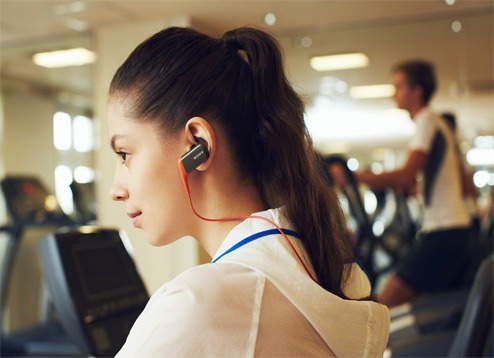 There are standard earbud ends with Arc Supporters on both to help keep them in place. Three different sizes will be available to increase the odds of them fitting any given user. The construction, meanwhile, is splash-proof with an IPX 4 standard rating that'll help it withstand rain and sweat.
As far as hard specs go, the MDR-AS600BT has a frequency response of 20Hz through 20kHz and features neodymium magnets. The battery life has a standby time up to 250 hours and a music playback time of up to 8.5 hours. Charging is achieved through micro USB. It appears the headphones will be launching in Asia initially; whether they'll also arrive in the US and elsewhere is yet known.
SOURCE: Sony