Sony LT30p "Mint" breaks cover, gets early review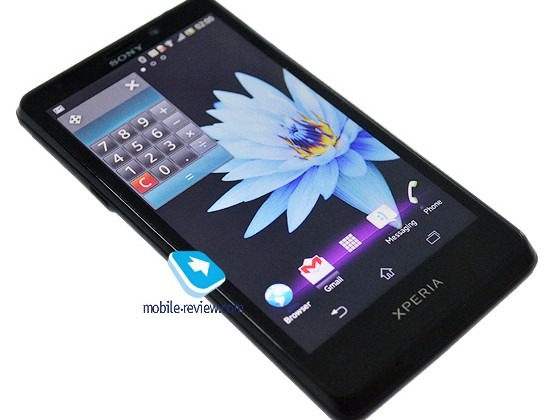 Sony is planning to unveil some new handsets on August 29th before IFA kicks off in Berlin, and it looks like one of those has been detailed well ahead of the event. Mobile-Review has gotten its hands on the Sony LT30p, aka the Mint. In addition to the full specs, there are a bevy of pictures of the device from every angle, plus lots of screenshots of Sony's user interface on top of Ice Cream Sandwich, which includes some new software tweaks.
The Sony Sony LT30p features a 4.3-inch screen with a 720p resolution, a 1.5Ghz dual-core Snapdragon S4 processor, 1GB of RAM, 16GB of storage, microSD card slot, microUSB capable of MHL output, microSIM slot, NFC, and a sealed internal battery. The star of the show is the 13-megapixel camera, also capable of 1080p video recording. A front-facing camera capable of 720p can also be found on the device. Mobile-Review indicates the screen is 4.3-inches, but as you can see below, it's not far off the 4.8-inch Galaxy S III – the handset may be closer to 4.6-inches.
Mobile-Review notes that the hardware is smaller than the Xperia S, allowing for easier one-handed usage, but the most important change is that the phone uses the Ice Cream Sandwich onscreen navigation keys and ditches the physical buttons of the NXT range altogether. Still, other hardware buttons have been placed in a strange place: the power, volume rocker, and camera shutter buttons are all located on the bottom right hand side of the phone.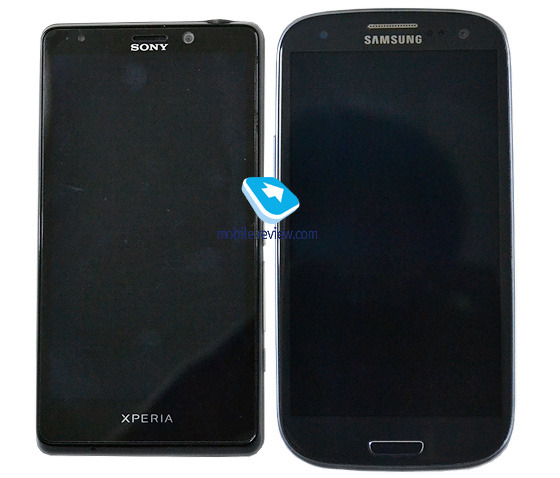 Software changes, meanwhile, include Small Apps, allowing you quick access to certain application from your homescreens. Mobile-Review provides screenshots of one example, a recording application that can be activated with just one tap. Other apps will reportedly be available for download from the Play Store, but as the phone hasn't launched yet there aren't any additional Small Apps. The site has also benchmarked the phone against heavyweights such as the HTC One S and Galaxy S III. It comes up a little short despite running the same Snapdragon S4 processor, but the software most likely hasn't been finalized yet.
If you want the full details on the phone, head on over to Mobile-Review and take a peek. There's a ton of screenshots for you to pour over, plus some additional benchmark comparisons.
[via Xperia Blog]