Sony LittleBigPlanet on PlayStation Vita gets behind-the-scenes video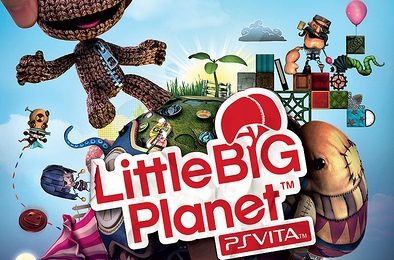 Attention Sackboy fans – if you want to gain insight into the next entry in the ever growing LittleBigPlanet franchise, Sony has answered your calls. The company has put together a nice behind-the-scenes video showing what you can expect when you pick up your copy of LittleBigPlanet on the PlayStation Vita later this year. Sony also officially unveiled the game's box art.
LittleBigPlanet was one of the first Vita games to be announced, making an appearance at last year's Electronic Entertainment Expo. The game will incorporate all of the Vita's many unique features in a way that only an LBP title could. For example, turning over panels requires the use of the back touch panel, and tilting some objects uses the accelerometer.
The PlayStation Vita is still waiting for that one killer title that will move hardware. LittleBigPlanet is starting to become an aged franchise, but the one thing that makes it stand out is its uniqueness. And something like the Vita, with many unique and differentiated hardware features, can really take advantage of that. The game is currently in a closed beta test. The online component will be a major factor in this new game, so we'll see how it stands up and if it is able to incite Vita passion.
[via PlayStation Blog]