Sony LittleBigPlanet Karting beta promised soon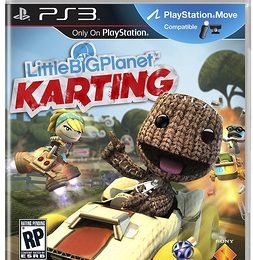 Sony wants to let you know that the latest adventure for its easily recognizable Sackboy mascot is heading out to fans soon. And if you can't wait for it to come to stores, you may be lucky enough to grab an early shot at LittleBigPlanet Karting when it arrives in beta form. Sony is encouraging players to keep an eye on the PlayStation Blog for their chance to get into the beta.
LittleBigPlanet 2 was supposed to be the game that let players create any kind of game they wanted. So, arguably, if you wanted a customizable LittleBigPlanet kart racing experience, you'd be able to create that already. But not everyone has that much time on their hands, so Media Molecule and development partners United Front Games will be bringing Karting to the PS3 as the next LBP entry. LittleBigPlanet is also making its way to the PlayStation Vita platform as well, so the series is still going strong.
A post on the PlayStation Blog described the new game, saying, "Our goal with LBP Karting has been fairly simple – provide a fast-paced experience that captures the best of classic karting gameplay, married with the unbridled creativity of LBP. This new adventure will be accessible to players of all ages and have all of the variety necessary to satisfy both the hardcore and more casual players." Further details, including release date information, will be released at a later time.
[via PlayStation Blog]