Sony launches PSN video delivery service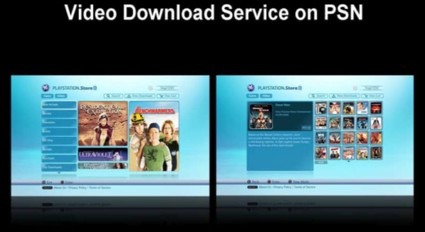 Watching movies on your PS3 isn't anything special, though having Blu-ray is nice. However, that's something you've been able to do since launch. Now what about downloading new movies straight to your console, then watching them? Well it's finally a reality on your PS3.
Sony has officially launched the PSN video delivery service with studios like Sony (obviously), Fox, MGM, Lions Gate, Warner, Disney, Paramount, Turner and Funimation. You'll be able to download TV episodes starting at $1.99 each, movies from $9.99-$14.99 and even rent movies from $2.99-$5.99 each.
One awesome feature is that you'll be able to download movies or TV shows to your PS3, then copy them over to your PSP for watching on the go. So how many of you PS3 users are planning on taking advantage of the new service?
[via PS3 Fanboy]