Sony launches New Digital Paper with Worldox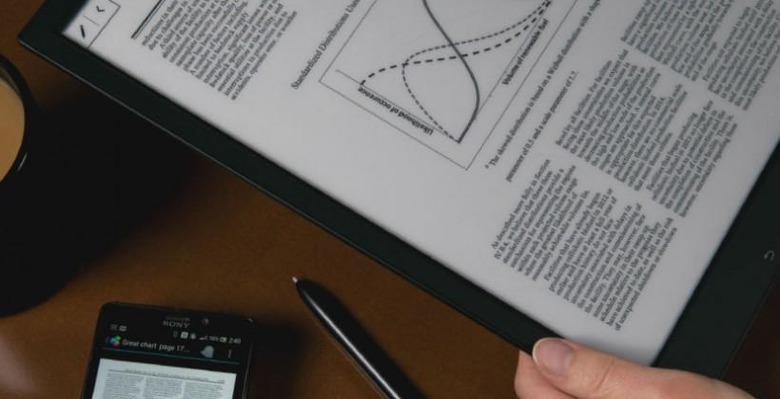 Targeting lawyers, educationalists, government and enterprise markets
, Sony has launched the New Digital Paper, a device that hopes to make paper redundant. Teaming with Worldox, a leading legal and financial document Management Company, Sony hopes to capture a potential market that is very paper intensive and traditional.
The Digital Paper will make is easier for professionals to read, annotate and increase a person's productivity. Bob Nell, director, Digital Paper Solutions of Sony Electronics, says that the 'notepad' feature allows one to share the notes with clients, colleagues, and co-workers.
Details for the device include a 13.3-inch display that displays full-screen views of letter-sized documents in the PDF format; touch panel, stylus, high contrast display (1200 x 1600 dots), 16-level grayscale incorporating "E Ink Mobius" technology from E Ink Corporation. The biggest advantage of the display is that it eliminates the need to zoom or scroll when reading a page. Another notable point is that the device reduces and removes the need for printing, copying, sharing, transporting and shredding paper.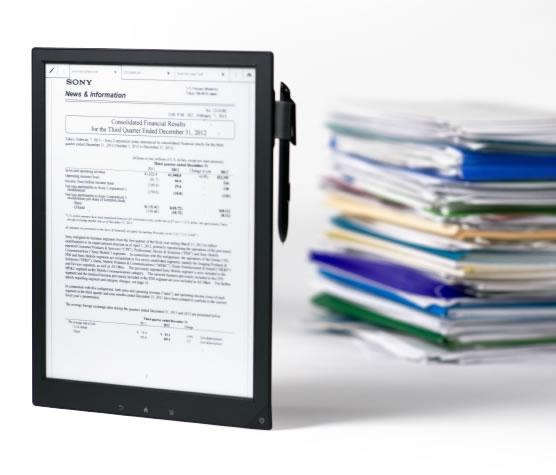 The system of the Digital Paper seamlessly integrates with wireless networking. What this means is that documents can be uploaded to a server and then distributed amongst those who need to use it. For example, call tests can be distributed to the students using an integrated system with the device. The device will be available in May and will retail for around $1,100.