Sony launches new 4K HDR UHD TVs with Android TV inside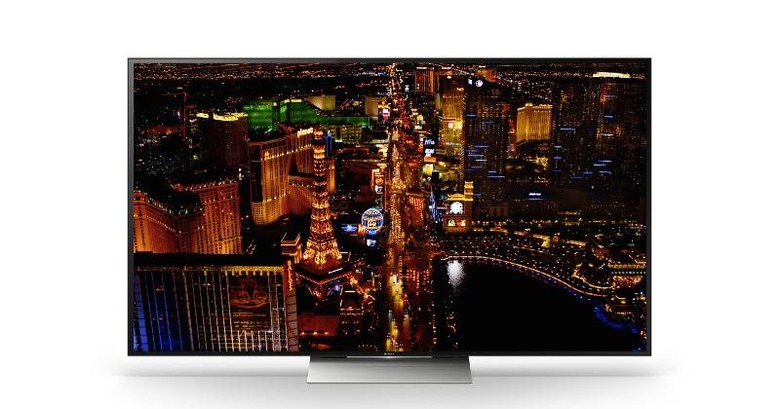 With MWC 2016 looming over the horizon, most of our eyes are naturally set on smartphones and tablets. But the line that divides devices is steadily thinning with smartphone platforms bleeding into TVs and TV display technologies finding their way into smartphones. It seems totally appropriate, then, that Sony is kicking off the pre-sale period of its latest Android TV powered 4K HDR Ultra HD Smart TVs the week before MWC, promising to deliver superb color quality and the convenience of a mobile platform on a large screen.
It was really only recently that the consumer market started acknowledging 4K Ultra HD TV sets, but Sony isn't one to wait for the market to settle before campaigning for the next breakthrough. It isn't, thankfully, pushing for 8K just yet. Instead, its battle cry, for the moment is High Dynamic Range, or HDR, in 4K Tvs. In short, HDR UHD. Get your tongues ready for acronym soup.
Sony's new lineup, specifically the XBR-X850D, XBR-X930D, and XBR-940D lines all boast of the same base set of super powers, starting with the 4K resolution images projected on Sony's TRILUMINOS displays. The 4K Processor X1 engine not only provides a wider range of colors, it also helps upscale HD content to near 4K UHD quality without batting an eyelash. All three families of TVs also all of Sony's new "4K HDR Ultra HD" logo, meaning that they can display HDR content at its finest, producing accurate blacks and whites and subtle shades of colors to make images really pop.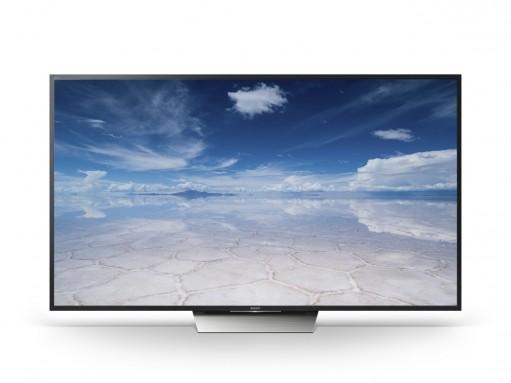 The X930D series debuts Sony's new Slim Backlight Drive, a new technology that distributes light source to specific zones of the screen to help increase contrast. The X940D, on the other hand, features a full-array direct backlit LED to deliver the same "dramatic contrast". Both also make use of Sony's X-tended Dynamic Range PRO to further augment HDR's constrast and lighting. And in both cases, all these technologies are crammed inside ultra thin plates that seemingly disappear into your wall. Coincidentally, the two have optional flash mount systems to give that effect.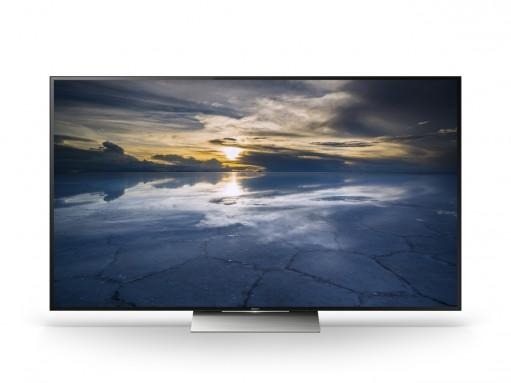 All three 4K HDR UHD TV lines run Android TV inside. This allows users to enjoy not just content from conventional broadcast and cable channels but also streaming video and even videos from hard drives or smartphones via Google Cast. Later on, the TVs will support Sony's own upcoming ULTRA app which delivers curated content that fully takes advantage of the TV's 4K resolution. In addition to being a smart TV, these Sony sets can also function as a control panel for your smart home by connecting it to Logitech Harmony Hub and orchestrating everything using just the TVs remote.
The new Sony 4K HDR Ultra HD Smart TV go on pre-sale today, with a full launch in March, and will be available from authorized retailers as well as online stores like Amazon and Best Buy.
XBR-X850D Series
• XBR-55X850D, 55" class – $2,499.99
• XBR-65X850D, 65" class – $3,499.99
• XBR-75X850D, 75" class – $4,999.99
• XBR-85X850D, 85" class – $9,999.99
XBR-X930D Series
• XBR-55X930D, 55" class – $3,299.99
• XBR-65X930D, 65" class – $4,999.99
XBR-X940D Series
• XBR-75X940D, 75" class – $7,999.99