Sony just embarrassed the Galaxy S9's big camera improvement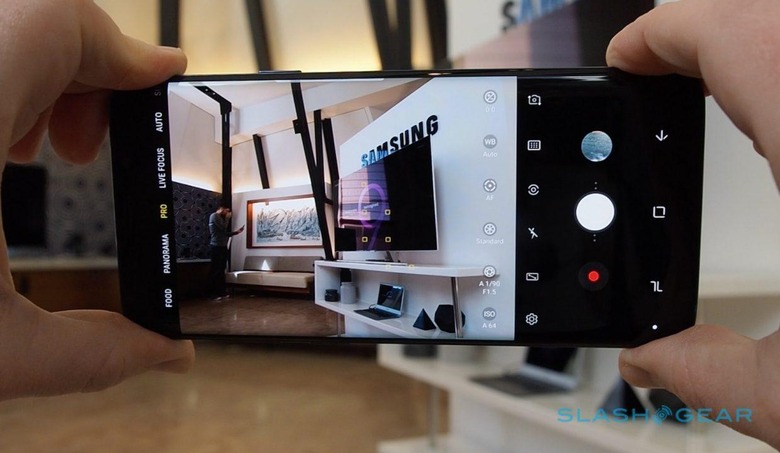 Samsung may have spent no short amount of time during its Galaxy S9 talking up the smartphone's new camera, but it didn't take long for Sony to trample all over its parade. With camera specs one of the key factors driving phone-buyers decisions, Samsung's big boast about improving its super-slow-mo mode turns out to be not so groundbreaking a change.
Super slow-motion, if you've never swiped over to that mode in your camera app, relies on a much higher frame rate than with regular video. While a 4K or 1080p Full HD video might be recorded at 30 fps or 60 fps (frames per second), by capturing at a rate several times that you can then slow down the resulting footage without making it jerky. The iPhone X, for example, can shoot slo-mo video at up to 240 fps.
Samsung's big announcement for the Galaxy S9 and Galaxy S9+, though, was a super-slo-mo mode that could record at up to 960 fps. It joins the existing 480 fps mode that the Galaxy S8 and Note 8 could already do. You can see a sample shot on the Galaxy S9 below:
However, the limiting factor is invariably the resolution at which those high frame rates can be captured. In the case of the iPhone X, for instance, Apple's smartphone can record at up to 1080p Full HD at those rates. The Galaxy S9 can also do 240 fps at 1080p, but if you switch to 960 fps super slow-mo you're limited to 720p, in other words a 1280 x 720 resolution video.
It means that while your video might be entertainingly slow, it's also probably going to be unpleasantly pixelated in comparison to what we're used to seeing smartphones record. More embarrassing for Samsung still, it means the Galaxy S9 and S9+ are only now catching up, in 2018, to what Sony was offering twelve months ago. And, in that intervening year, Sony hasn't been standing still.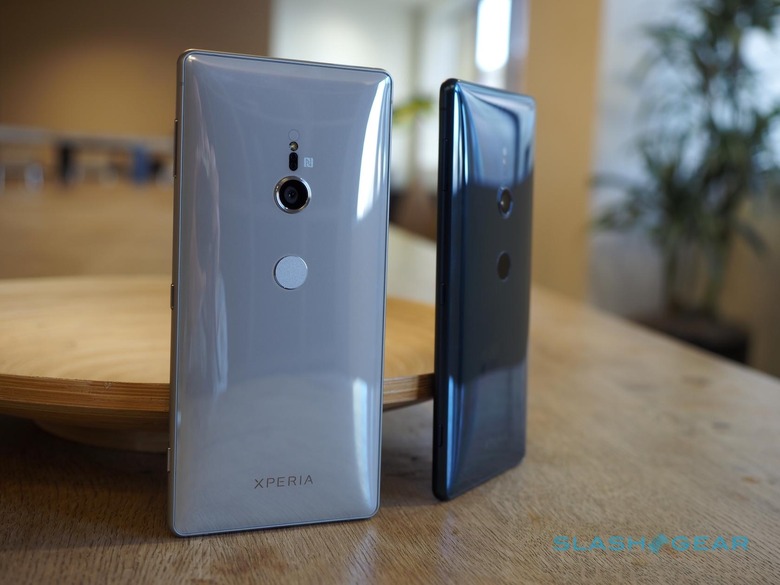 The new Sony Xperia XZ2, also announced at MWC 2018 this week, gets a 960 fps super-slow-mo mode of its own, but that can record at 1080p Full HD. That's twice the resolution of the Galaxy S9's footage. Even the Sony Xperia XZ2 Compact, the shrunken-down version of the XZ2, can do 1080p 960 fps video.
Of course, Samsung may very well have the last laugh anyway. Although the Xperia XZ2's camera might out-perform the Galaxy S9's when it comes to its super-slow motion abilities, sales of the Samsung phone are undoubtedly going to be greater than those of Sony's device. As in previous years, Sony isn't offering its new smartphones through carriers. If you want an Xperia XZ2 or XZ2 Compact, you'll need to buy it unlocked, from somewhere like Best Buy or Amazon.
The likelihood is that Samsung will catch up with Sony's Full HD super-slow-mo in 2019, of course. Unfortunately that gives us twelve months of crunchy-resolution footage to live with in the meantime.