Sony is ditching part of its battery business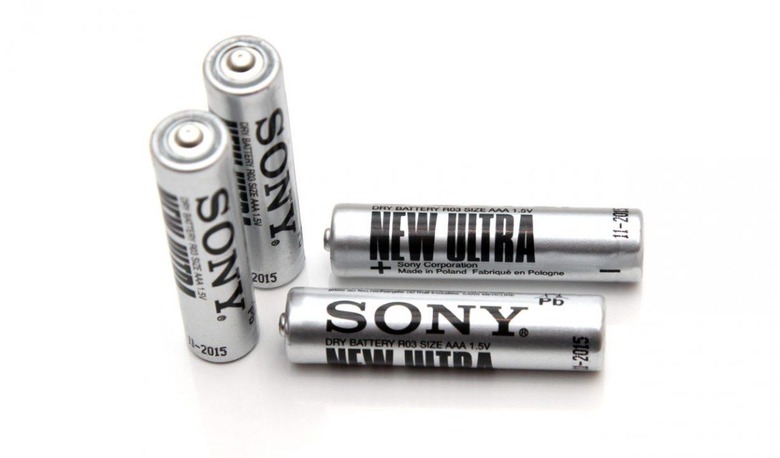 Sony is planning to ditch its battery business, the company announced today. According to Sony Corporation, it has entered into a non-binding memorandum of understanding with Murata Manufacturing that it (Sony Group) will transfer its battery business to the latter company. The two companies hope to have binding agreements in place by mid-October, says Sony, and if all goes as planned the transfer will be finalized by the end of March 2017.
According to Sony, the two companies haven't entirely settled on how broadly Murata will acquire Sony's battery business. At present, though, Sony is expecting that Murata will get its Japanese subsidiary Sony Energy Devices Corporation's battery business, as well as its Singapore and China-based battery manufacturing operations, and Sony Group's R&D and sales battery businesses' personnel and assets across the world.
The only exception, at least at this point, is that business operations pertaining to the sale of alkaline, USB, button, coin, and mobile protector batteries with Sony branding will not be transferred to Murata.
It marks a big change for the company, which has had a long history in the battery industry. Sony first opened its battery business in 1975, and it later went on to commercialize the first li-ion battery in 1991.
Says Sony, this business transfer ultimately falls in line with the goals of both companies. Murata plans to implement this battery business as part of the core operations of its own energy business.