Sony HMZ-T3 Head Mounted Personal 3-D Viewer Coming Mid-November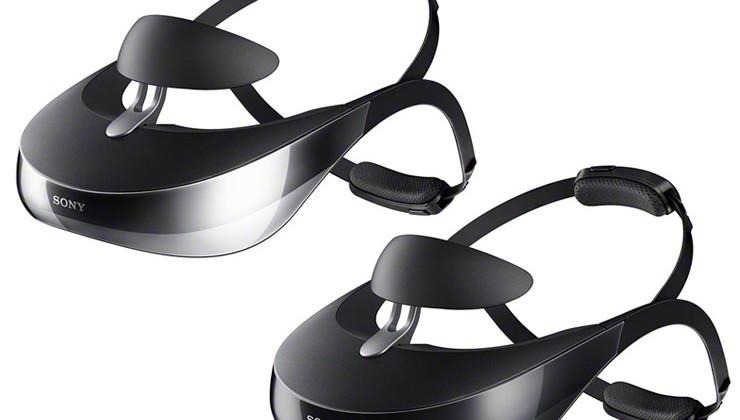 Sony has unveiled a new personal 3-D viewer that is designed to be worn on the head. The 3-D headset will come in two versions including the HMZ-T3W and the HMZ-T3. The two headsets are differentiated by the color of the lower front section of the device.
The headset uses organic EL panels with deep black technology to provide high contrast ratios. Sony also promises that the 3-D headset has natural, vivid, and rich color reproduction and quick video response for smooth and natural video playback. The displays inside the three headset have 45-degree viewing angles.
Sony also designed the new handset to eliminate crosstalk using a dual panel 3-D system. That technology helps create a sense of depth in 3-D playback. Cinema fans can watch movies with theater-like 24p True Cinema format.
Sony also integrated a special high-speed videogame mode into the headset provide high-quality video during fast animated gaming scenes. The difference between the two headsets appears to be that the T3W has an integrated subwoofer to provide deeper bass that the T3 lacks. The headsets feature integrated headphones and 32-bit high precision DAC technology and the ability to produce 7.1-channel virtual surround sound. Both versions of the headset will be available in mid-November at undisclosed pricing.
SOURCE: Sony