Sony HD pico projector module offers free-focus functionality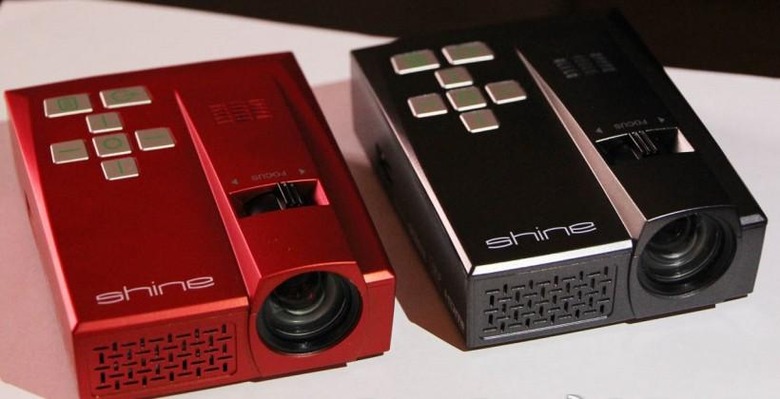 Pico projectors, such as the Shine above, offer projection in a smaller form factor than traditional projectors, and as technology improves, they are more able to handle brighter conditions and offer larger, crisper output. Sony is one such pioneer in this field, and has recently unveiled its new pico projector module offering HD resolution and free-focus projection.
The module utilizes Sony's own image processing system, which uses laser beam scanning, more commonly called LBS, to produce the high-definition image and free-focus feature. Sony says the resulting projections are "crisp", and that the free-focus element is regardless of the projection surface and the distance at which the pico projector is used.

The module, says Sony, can be combined with WiFi hardware and a power source (such as a battery) to make for a small fit-in-your-pocket projector that works alongside other compact devices, such as your smartphone. Such a projector won't add much heft to your daily arsenal, but provides a larger display for impromptu movie sessions and screen sharing.
The resolution, in this case, is offered at 1920 x 720, which isn't quite Full HD, but would still be impressive for a compact pico offering. The aspect ratio is set at the common 16:9 measurement, and the free-focus element is shown as working at display-equivalent sizes up to 120-inches. This is opposed to the commonly used panel system in pico projectors, which often top out at 800 x 480 resolution.
SOURCE: Sony