Sony Going President Shopping As Howard Stringer Scales Down Responsibilities?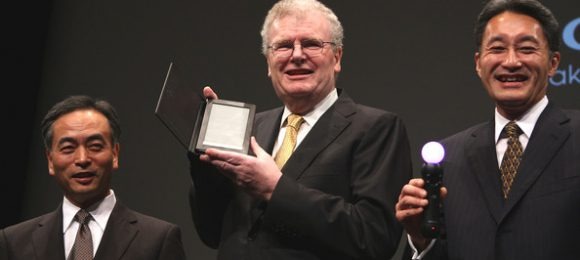 Sony is apparently shopping around for a new president, initially expected to support Howard Stringer in his roles as chairman and CEO, but eventually replace him. The speculation, tipped to Bloomberg by internal sources, suggests either Kazuo Hirai or Hiroshi Yoshioka – in charge of Sony's gaming and TV/cameras/chips divisions respectively – are most likely to replace Stringer.
Stringer added the president role to his responsibilities in April 2009, and has been credited with stemming Sony's gushing finances since then. However, the executive has also said he intends to step down once the current business plan comes to completion in March 2013.
By installing a new president well in advance, Sony is apparently hoping to give the successful candidate the opportunity to prove themselves capable, as well as reducing Stringer's travel responsibilities. Sony has declined to comment on the speculation.
[Image credit: Photo by Koichi Kamoshida/Getty Images AsiaPac]