Sony goes steel for Smartwatch, launches Smart-B headset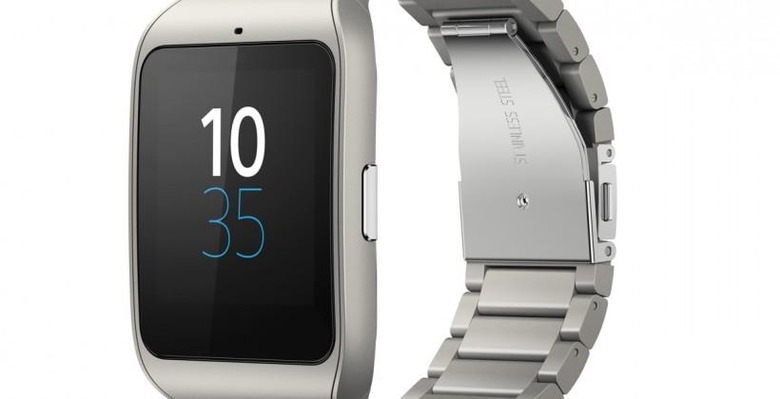 Sony is introducing their new-look smartwatch 3 at CES, alongside an interesting new API and their Lifelog Web portal. As Sony is wont to do at CES, they've also got a rather mysterious new wearable for us. Their Smart-B Trainer prototype headset has sensors optimized for running, and is touted as a kind of motivational coach for your runs. It will also play music, and "intelligently" suggest a soundtrack for your run. Sony is also refreshing their SmartEyeglass wearable for use with any pair of glasses.
Smartwatch 3 will now come in Stainless Steel, and hit shelves in February. Sony is also rolling out a Smartwatch 3 holder, which will let you use standard watch strap with your Smartwatch 3. Additionally, Sony is giving Smartwatch 3 users access to Golfshot and iFit to showcase what the watch can do as a standalone device.
A collaborative effect with Virgin Atlantic will "develop unique solutions using Sony's SmartWear products to support operational activities and enhance the customer service experience for Virgin Atlantic customers", but Sony was light on details.
Sony's Lifelog app now has a robust web portal, and to celebrate — an API. The first partners for Sony in this new realm are IFTTT, Withings, and Habit Monster.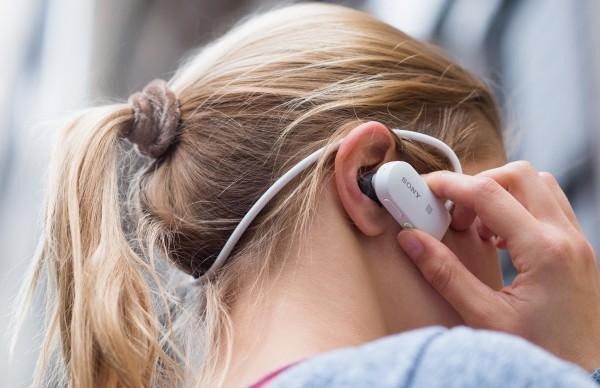 With IFTTT, you can set up recipes that provide "intuitive connections" between Lifelog and other apps, while Habit Monster lets you examine your lifelogged activity and introduce healthier habits (if needed). Withings' Smart Body Analyzer will track your BMI, weight, and body fat.
SmartEyeglass is Sony's answer to Google Glass, but their newest iteration might actually toss another shovel-full of dirt on Glass. SmartEyeglass Attach! is a single-lens display that can be — wait for it — attached to any set of glasses.
The Attach! is still in development, and Sony is also rolling out a SmartEyeglass Developer Edition to get the wearable ball rolling for Developers. The aim is to let Developers create apps for both sport and performance, suggesting Sony is trying to cover all their bases rather than hit a home run with one heads-up wearable.