Sony Glass Sound Speaker Doubles As Classy Light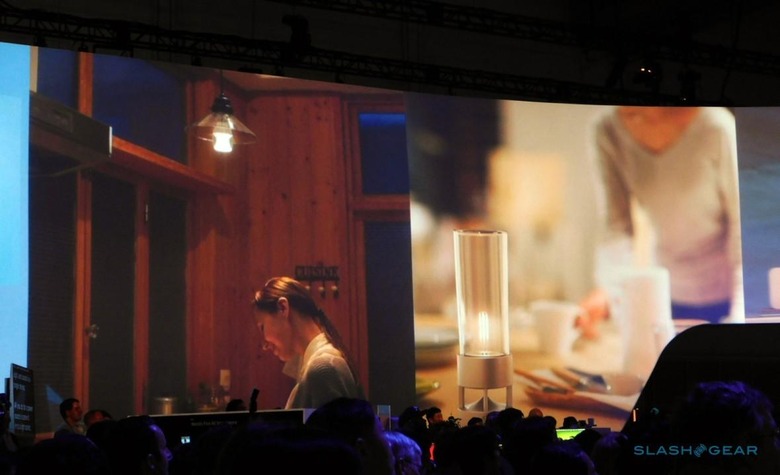 At its CES event today, Sony announced its Glass Sound Speaker, a vertical round glass tube with an "LED source" on the inside. The Glass Sound Speaker, as the name suggests, is a speaker first and foremost, with the light serving as a gentle accent that blends well with most decor styles. This is part of Sony's previously announced Life Space UX product lineup.
The Glass Sound Speaker is made from what Sony says is "tube-shaped organic glass" that works with the LED to produce a "warm glow." You won't be lighting a room with the speaker, of course, but it would serve well on a bookshelf or in a reading nook. The speaker is both portable and wireless.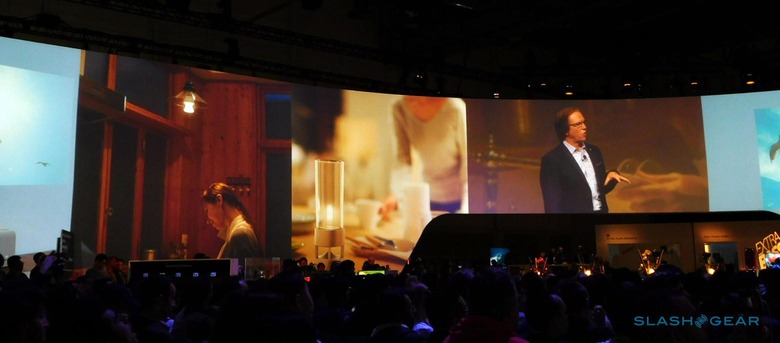 Sony didn't offer up too many details aside from that, though it does say it plans to launch the speaker in the first half of its fiscal year for U.S. customers, and in Japan some time this Spring. Price wasn't stated.
Meanwhile, the company's LED Bulb Speaker — which is already available in Japan — will be coming to the United States soon, giving consumers another light-and-music model to choose from. The bulb can be screwed into any ordinary light socket for power, where it will produce music and light. This bulb will be available in the first half of the company's fiscal 2016 year.