Sony Gears Up To Kill Off The PlayStation Vita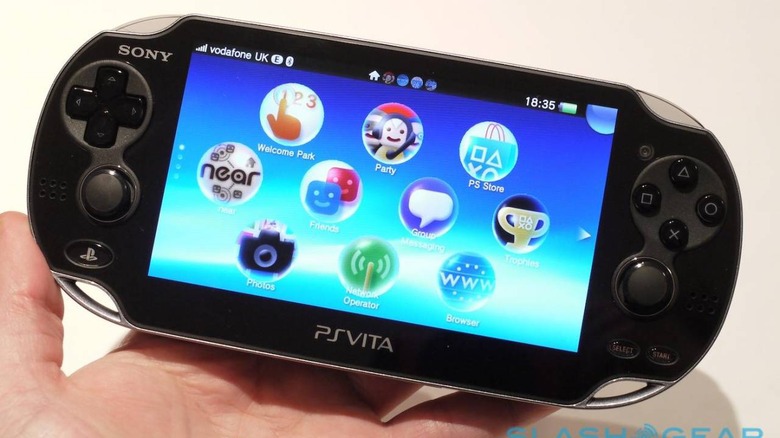 It's time to pour one out for the PlayStation Vita, because its days are officially numbered. Sony of Japan has updated its listings for the two remaining PS Vita models to say that shipments of both will be ending soon. It appears, then, that Sony is preparing to pull the plug on production at some point in the next couple of months.
Of course, this isn't much of a surprise. The PS Vita hasn't really been a major focus of Sony's for years now, and last September, Sony Interactive Entertainment vice president Hiroyuki Oda even said that PS Vita production will stop at some point in 2019. While we still don't have an exact date for the end of PS Vita production, it seems safe to assume that it'll all be over by summer.
Gematsu discovered the listings on Sony of Japan's website, which simply say "shipments are scheduled to end soon," for the two remaining models that are still being produced. That'll probably be the end of Sony's handheld ambitions, with Oda also saying last year that the company doesn't have any plans to produce a new handheld.
Once production halts on the PS Vita, Sony will have left the previous generation behind entirely. Production on the PS3 ended in 2017, and March will be the final month that PS Vita and PS3 owners will receive free games through PlayStation Plus. The games you've already downloaded will continue to be accessible as long as you stay subscribed to PS Plus, but once the free games stop rolling in, there won't be much point in doing that.
The PS Vita never really took off in the way Sony was hoping, though the handheld has managed to build itself a cult following since release in 2011. We'll update you when Sony shares some actual dates for the end of production, so stay tuned for that.