Sony FES Watch U 2nd e-ink watch is now on sale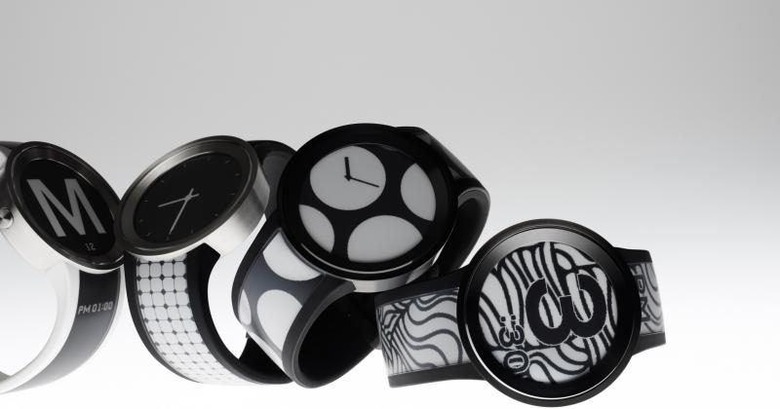 One of the biggest complains about smartwatches is how quick they are to die during the course of the day. What if you had a watch that could at least last for days while still have some of the fashionable options of smartwatches? That's what Sony subsidiary Fashion Entertainments sought out to do with its e-paper wearables. Now in its second run, the new Sony FES Watch U is now available for purchase, in Japan at least, offering a smartwatch that is really more a fashion accessory than a geek toy.
Using e-paper has benefits that go beyond battery savings. Because of a substantial reduction of electronics involved, the FES Watch U can be thinner than any smartwatch in the market and have almost no bezels. But perhaps more importantly, the flexible nature of e-ink displays allowed FES to apply the same customizable screen on the watch band itself.
That means, in practice, that you can customize the bands with the same motif you apply on the watch face itself. Visually speaking, the FES Watch U is one whole piece rather than made up of a watch face and bands. It is really more smart bracelet with a watch face than a smartwatch. A fashion accessory befitting a company named "Fashion Entertainments".
The previous non-U FES Watch already allowed you to download designs specifically made for the wearable, the FES Watch U takes it one step further by allowing you to make your own designs from photos you took with your smartphone. Using the companion FES Closet app, available for both Android and iOS, users can take a snapshot with their camera and select vertical slice that will be transferred to the FES Watch U's display. In black and white, of course.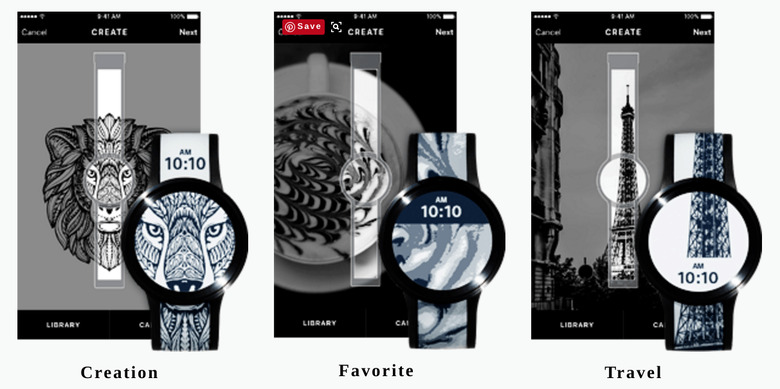 The Sony FES Watch U can now be purchased in Japan, with no word yet on international availability. There are three color options available, including Premium Black, which sells for 60,000 JPY ($544), and Silver and White, both of which cost 46,000 JPY ($417).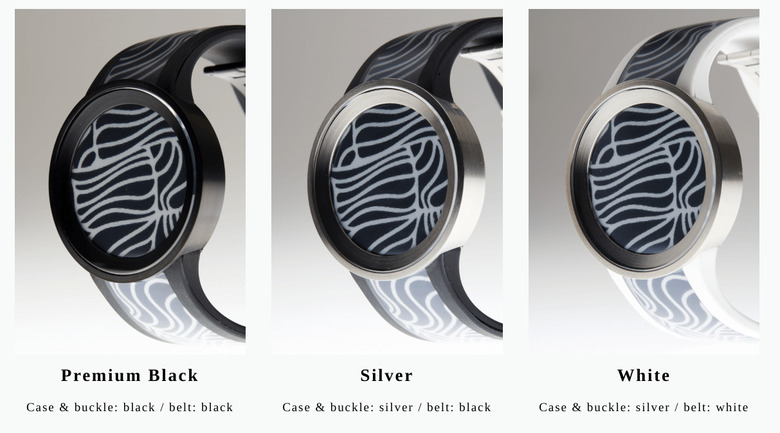 SOURCE: Sony