Sony FES e-paper watch goes on sale in Japan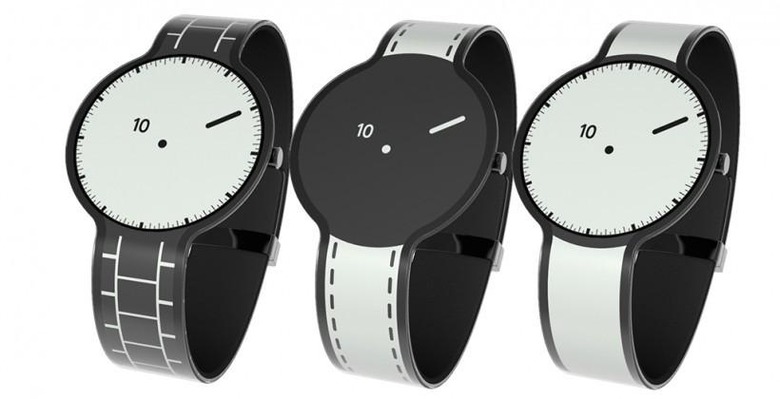 It was almost exactly a year ago when Sony revealed the FES watch — a timepiece that uses low-power e-paper tech not only in the face, but in the band as well. Now, following a campaign on Sony's own crowdfunding site First Flight, the watch is finally a release, albeit limited, in Japan. It was originally developed by the Sony-owned subsidiary Fashion Entertainments, and was first pitched for crowdfunding without the Sony name attached, as the company wanted to see if there was a real market demand, without their reputation overshadowing the concept.
The FES Watch is getting a debut a bit similar to the Apple Watch's earlier this year in that it's skipping all the traditional electronic stores where one would expect to find the latest Sony device. Instead it will be available starting on Saturday, November 21st, at Omotesando's MoMA Design Store in Shibuya, Tokyo.
It will also be sold at Isetan in Shinjuku from December 1st, the boutique department store that offered the Apple Watch at launch. As a standard, "non-smart" watch, the FES Watch is priced at ¥29,700, or roughly $240.
The timepiece is still being offered on First Flight, and will also be available for purchase through the Japanese online store for MoMA. Sony adds that it plans to offer the FES Watch at a wider range of stores in the future, but didn't offer any specifics.
SOURCE Sony