Sony F65 digital motion picture camera lands for a cool $65k to start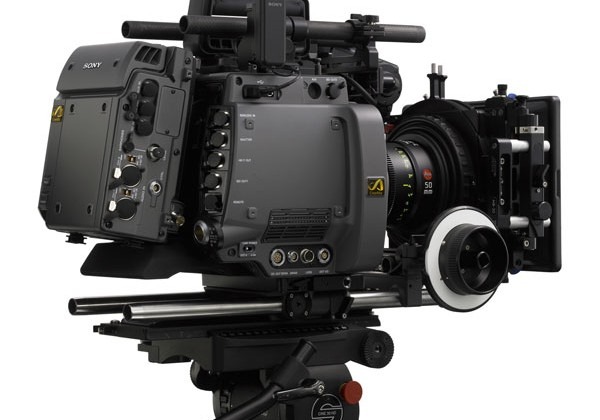 If the camera in the photo below looks complicated, it is because the camera is complicated. The specifications for this professional cinema recording camera are mind boggling. The camera is clearly aimed at the Hollywood studios looking fro one of the best and highest resolution cameras they can get hands on for making movies and more. Sony says that the F65 camera starts at "just" $65,000 with the viewfinder included.
The F65 has a true 4K resolution at the point of image capture making it higher quality than full HD by a long shot. The resolution is 4096 x 2160 for four times the resolution of 1080p cameras. The image sensor is an 8K unit with about 20MP total giving the F65 more image fidelity than any other camera on the market. Output from the camera is 16-bit Linear RAW allowing for end-to-end 4K file-based mastering for the film.
Other features of the F65 camera include 14 stops HDR with a wide color gamut, WiFi operation to allow remote control form a tablet like the Sony Tablet S or the iPad, HD-SDI output for viewing on set, and it can record 60 minutes of 16-bit Linear RAW on a single 1TB SRMemory card at 24FPS. There is another model of the camera called the F65S that has all the same features with the addition of a rotary shutter to remove motion artifacts for $77,000 with the viewfinder. Both versions can record at up to 120fps.