Sony Extra Bass lineup gets new portable, party, and high-power speakers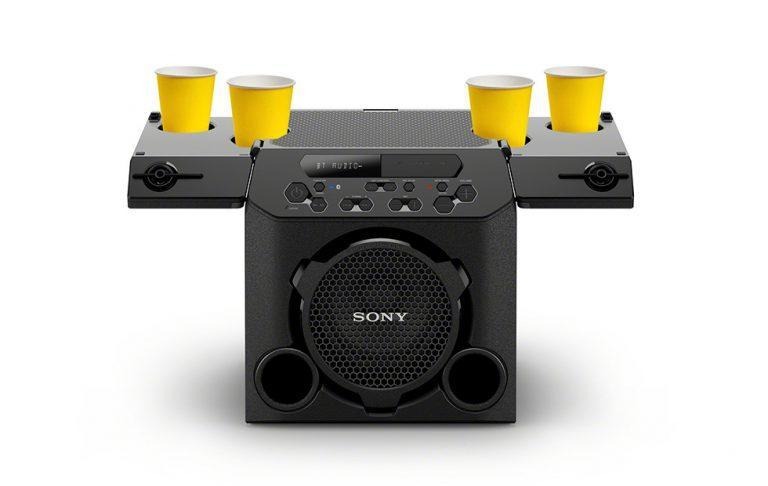 Sony's Extra Bass speaker lineup has been updated with three new portable models, as well as an outdoor party speaker and a high-power speaker. The refreshed offerings cover a variety of needs, including outdoor use, providing audio for larger groups, and music while out traveling. Notable among the products is GTK-PG10, an outdoor party speaker with built-in cup holders.
GTK-PG10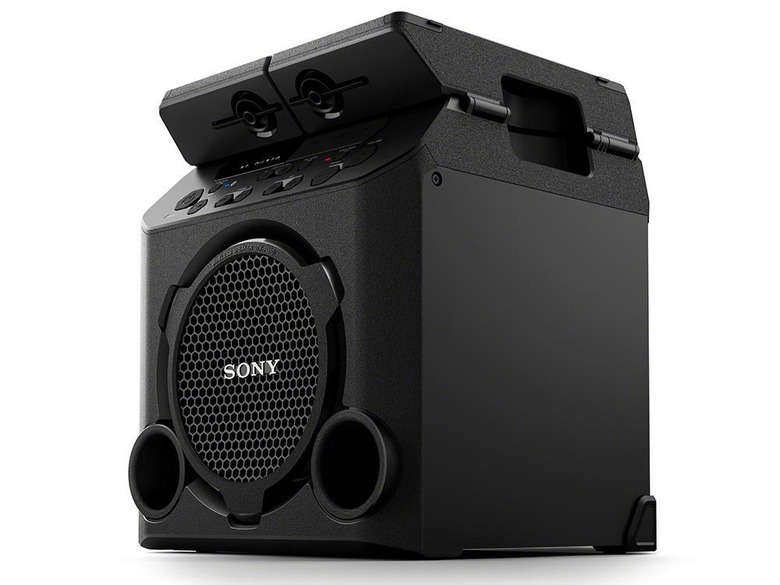 The Extra Bass GTK-PG10 is a large deviation from the other new Extra Bass speakers, bringing with it a design created specifically for outdoor use. Users get up to 13 hours of audio playback per charge, as well as cup holders that can be folded away when not in use. As well, the speaker is compatible with existing tripods.
Built-in handles and the folding cup holders make the GTK-PG10 a highly portable outdoor speaker. Among other things, the party speaker has a microphone input for karaoke, a charger for recharging mobile devices, and an FM tuner.
This model will be available this spring for $249.99 USD.
SRS-XB12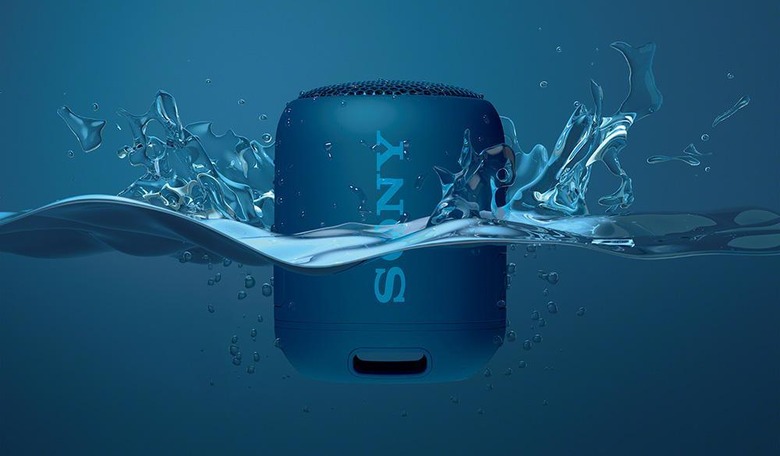 The SRS-XB12 is the most inexpensive of Sony's new speaker lineup, clocking in at $59.99 USD with a short, cylindrical design and IP67 water- and dust-resistant rating. According to Sony, this particular speaker has a rubber-like coating that makes its "completely party-proof," though it lacks the washable fabric top of the XB22 and XB32 models.
GTK-XB72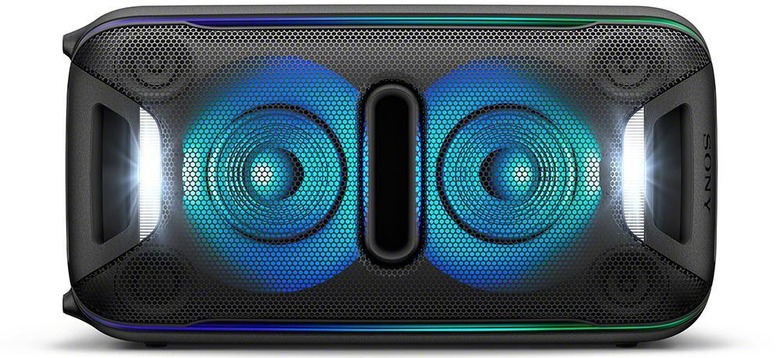 For customers who need something more substantial than the smaller portable speakers, but with suitability for parties or larger groups, there's the new GTK-XB72 high-power speaker. This model sports a large cabinet and woofers, the results being a big sound field and strong bass.
As with the other XB models, the XB72 has Live Sound, a mode that includes digital signal processing and angled speakers for 3D audio output. This model will be available in spring for $349.99 USD.
SRS-XB22

Joining the XB12 is the more substantial XB22, which has the same water- and dust-resistance rating alongside a washable top fabric. In addition to the extra material, this model is also resistant to rust and shock, making it a bit more capable in an outdoor environment. As well, this model has a Party Booster feature and integrated accelerometer, producing sound and lighting effects when tapped. This model will be available this spring for $99.99 USD.
SRS-XB32

The XB32 model offers a nice balance between the XB22 and XB72, sporting the same IP67 rating as the previous models, washable fabric, and dust/shock resistance. However, this model has longer battery life at up to 24 hours per charge, as well as support for charging USB devices. The XB32 is also Fiestable compatible for colors and motion control. Alternatively, users can turn on an built-in strobe light for more fun. This model will be available this spring for $149.99 USD.