Sony Ericsson XPERIA X10 will never have multitouch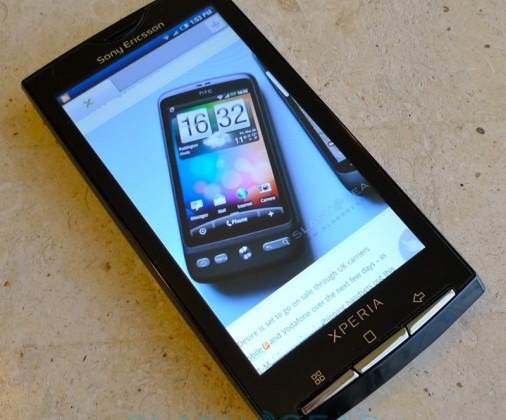 I mentioned earlier this morning that the Sony Ericsson X10 is up for pre-order on the Vodafone network in the UK. We have also posted our own review of the X10 here at SlashGear. Sony Ericsson is running a consumer research program centered on the handset, and one of the first questions they've had to field is exactly what happened to multitouch support.  The answer doesn't bode well, either; apparently the X10 lacks support both at the software and hardware level.
"I don't have any technical details around the screen to share, sorry! – However I have now gotten confirmation on the question of multi touch. As said earlier there's no multitouch in X10 – and I also can confirm that it's not only related to SW but also to HW. Despite this, for future updates of X10 we are of course working on other solutions for e.g. zooming, which has been requested frequently on this blog, such has the solution demoed on X10 mini" Rikard Skogberg, Sony Ericsson
The specific hardware issues which render the XPERIA X10 unsuitable for multitouch are not revealed, but the most obvious issue is likely one of the touchscreen panel the company have used, or the controller it is hooked up to.  As for the software, well, as we've seen on the Google Nexus One, a firmware can easily be pushed out to add in new functionality like gesture support; if the technology can't handle that, though, it's no use whatsoever.
To be fair, multitouch isn't necessarily the best way to control zooming, and Sony Ericsson's own implementation – which uses a hold-and-drag system – actually works pretty well.  Still, it's become a must-have feature when it comes to spec sheet bingo, and we can imagine some users will automatically discount the X10 because it lacks something the iPhone had from day one.