Sony Ericsson XPERIA Play gets pre-release preview [Video]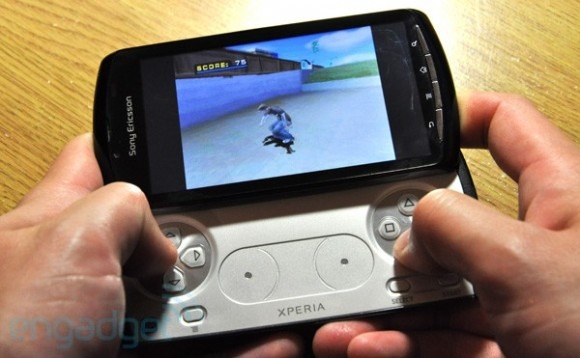 Sony Ericsson's MWC 2011 announcements keep getting chipped away; first the Hallon got an in-depth preview, and now it's the turn of the XPERIA Play to get the same. A PlayStation Phone prototype turned up at Engadget and they did the only sensible thing and put it through its paces, coming away reasonable impressed with what functionality is working so far.
The biggest question we have – how well the touch-sensitive joysticks work – still goes unanswered, since there aren't any games available to test them with, and emulators seemingly wouldn't map them. However, as you can see in the video below, general gaming did work, and the Android 2.3 Gingerbread smartphone seems reasonably swift with its 1GHz processor and Adreno 205 graphics.
The software appears to be unfinished – WiFi doesn't work, for instance – but the separated Timescape and Mediascape apps we saw on the XPERIA Arc are present and Sony Ericsson's media app plays 720p H.264 with no problems. There's also a useful widget overview view, triggered with a pinch gesture.
So far so good, but the real differentiator from the ever-more-crowded Android marketplace will be Sony Ericsson's line-up of games and how much the XPERIA Play costs; those factors we won't know until MWC next month. SlashGear will be there to bring back all the official details, rest assured.