Sony Ericsson Xperia Nozomi (aka Arc HD) spotted in the wild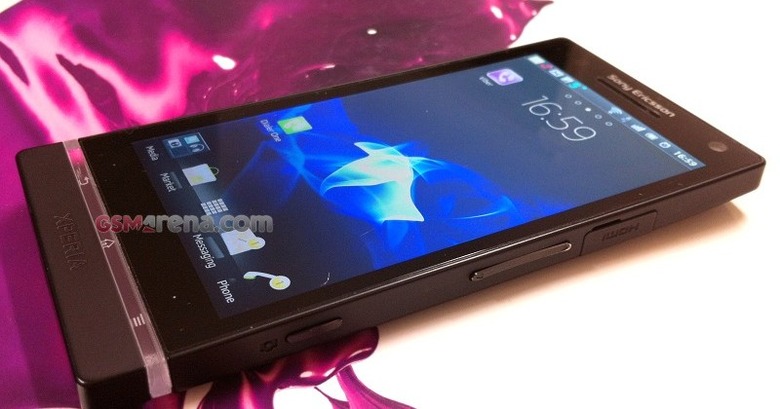 This week we get our first "in the wild" look at the Sony Ericsson Arc HD, also known by its code-name Sony Ericsson Xperia Nozomi – and it's looking pretty snappy! While the Arc HD name is not 100% set at the moment, we can see here that this phone is pretty close to production, as the tipster dropping this phone to GSM Arena doth state. Inside you'll find Android 2.3.5 Gingerbread, the front has a 4.3-inch LCD display at HD resolution – 1280 x 720 pixels, and the rumor is that this masterpiece holds a 1.5GHz dual-core Scorpion processor paired with the Adreno 220 GPU.
There does not appear to be a microSD card slot, so you'll be relying on the 16GB or 32GB of internal storage as your mainstay, and you'll be clearing it out all the time with the gigantic camera on the back of this device: 12 megapixels with FullHD 1080p video. You've got a microHDMI port like many Motorola devices have had recently, 1080p streaming included, and the whole device will look rather similar to what we've seen from the Xperia line with the little green nubbin on the back as well. You'll be rolling out also with a microSIM card slot too – micro city!
We'll be seeing much more of this device in the very near future. Until then though, you'll have to make due with this collection of shots on the front of a Sony Ericsson purple wave. Does this look like a device that has your name on it in the near future? You can bet this device won't be coming out with Ice Cream Sandwich on it by the way, but Sony Ericsson is keen to update the masses inside 2012.
[via GSM Arena]