Sony Ericsson Xperia Duo press image leaks with rumor pointing to September launch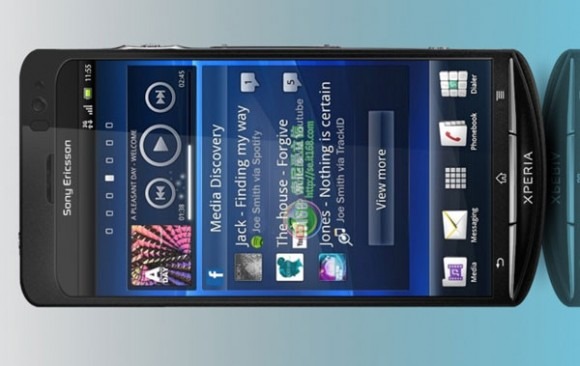 Sony Ericsson has turned to Android to bring itself out of the smartphone slump it was in. Since the launch of the Android offerings for the firm things are looking up. Another leaked shot of a coming smartphone from Sony Ericsson has landed. The device is the Xperia Duo and this is the second time that we have seen leaked photos. This time around, the leaked photo is the official press shot of the device.
Other than the leaked photo, we still have few other details. The rumor along with the new photo is that the smartphone might be on schedule for a launch in September. The hardware inside the smartphone is still in rumor status too. The Duo is expected to use a dual-core 1.4GHz chipset inside, but that chipset could be the NovaThor A9500 or U8500. It could also be the Qualcomm MSM8260 as well.
The device is said to be using 1.5GB of RAM and a 12MP camera. The screen is pegged as a 4.5-inch qHD offering, which will make the smartphone have a giant screen. That screen also would use the Mobile BRAVIA engine for better colors. The battery is pegged as a 2500mAh unit.
[via Android Community]