Sony Ericsson W710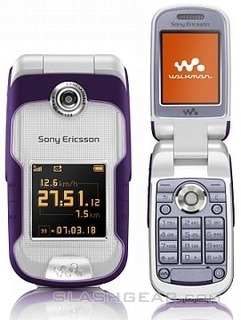 Sony Ericsson introduces the W710 Walkman phone, which includes a motion sensor plus new fitness applications that measure your running speed, distance and time, or simply count your steps when walking.
Sporty good looks, a high performance Walkman player and easy-to-use interface all combine to make the W710 the perfect sporting partner, whether you're running for fun or keeping a check on how much you walk each day.
Available in Performance Graphite and Hatha Violet the phone also features a 2 Megapixel camera with digital zoom and comes supplied with 512MB Memory Stick Micro (M2) – enough to keep you going through the longest walk or fitness session, although this can be expanded to 1GB if you're left wanting more.
Fitness applications included as standard help you take your Walkman phone into new territory. The jogging application can be accessed easily from both the sub display and main display to measure both speed and distance covered while out running. There's also a daily step counter that resets automatically at midnight and your progress is displayed even when the phone is on standby.