Sony Ericsson PlayStation Phone leaks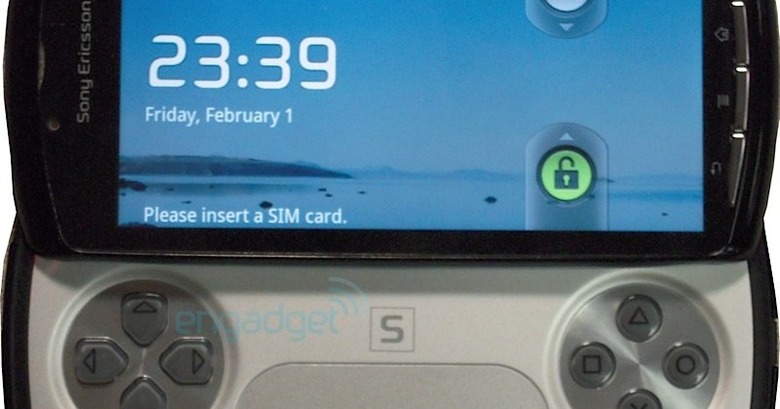 Talk of a PlayStation Phone has been so long-winded it's hard to believe it might actually be upon us, but according to this leaked Android-based prototype it really is.  Engadget's tipster came through with shots of the new Sony Ericsson handset – which packs a slide-out control pad with trackpad and other gaming buttons – together with some specs, including a 3.7- to 4.1-inch touchscreen display, 1GHz Snapdragon MSM8655 CPU, 512MB of RAM and 1GB ROM.
The version of OS is likely to be Android 3.0 Gingerbread, but Sony Ericsson will also load their own Sony Marketplace for games titles.  According to the new info, the trackpad supports multitouch gestures, plus there's a microSD card slot and shoulder buttons.  On the back is a camera – no word on how many megapixels at this stage – with an LED flash.
Feedback on this particular prototype is that it's reasonably buggy, and still lacking any sort of OS customization; the degree to which Sony Ericsson will be modifying the stock Gingerbread ROM is still unclear.  Still, it's real and it's apparently headed down the pipeline soon-ish: early rumors said holiday 2010, but that's looking like it could slip back into 2011 at some point.
[via Android Community]