Sony Ericsson Pico-Projection Phone Patent App Hides Its Own Display Screen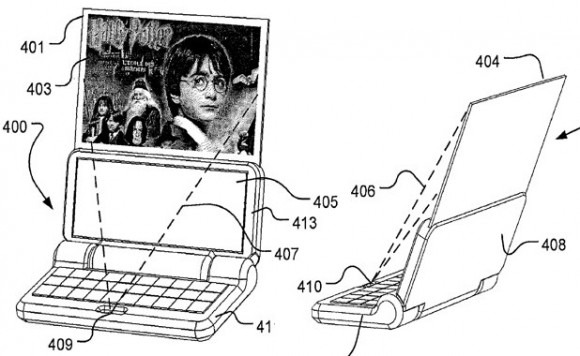 A new Sony Ericsson patent application suggests the company is looking at the feasibility of a smartphone or MID-style device with not only an integrated pico-projector, but the screen onto which it displays as well. The submission, titled "Mobile Communication Device with Built-In Projecting Screen", describes a mobile device with a regularly-sized screen together with a pull-out projection screen onto which the pico would create a larger picture.
Since the pull-out panel would be a mere board, rather than requiring any sort of electronics, it could be much thinner and lighter than fitting a larger active panel of some sort. Alternatively, it could be a rolled-display, pulling out like a miniature version of a regular projector screen, or folded.
The application even suggests that the screen material could have dual-states, being flexible for storage and then hard when used for projection purposes; it's not entirely clear what technology Sony Ericsson has in mind for that. Of course, it doesn't mean we can expect projection-phones from Sony Ericsson any time soon, but it would certainly make mobile movie consumption a little more palatable.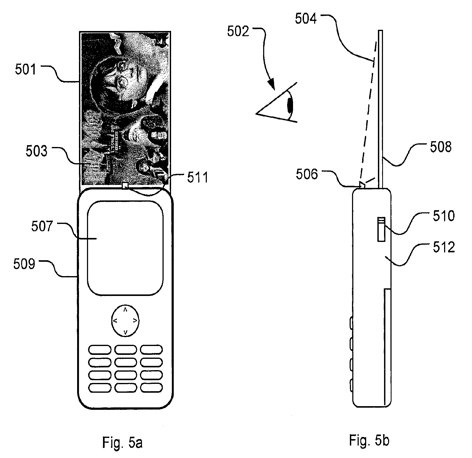 [via Unwired View]