Sony Ericsson launch W902, W595 & W302 Walkman phones plus accessories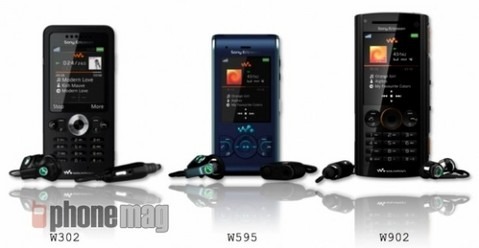 Sony Ericsson has launched a trio of new Walkman phones, the W302, W595 and W902.  Each focuses on music, although in the case of the W902 there's also a very respectable 5-megapixel camera, 2.2-inch QVGA display and built-in stereo speakers.  An included 8GB Memory Stick Micro M2 card has space for over 8,000 songs.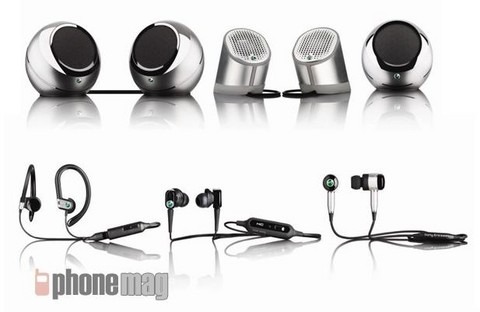 The W595, meanwhile, has another 2.2-inch display but in the slider form-factor.  Dual headphone jacks make sharing music straightforward, and there's also A2DP Bluetooth for wireless headphones and speakers.  A 3.2-megapixel camera steps in for visuals, and an included 2GB Memory Stick Micro M2 card deals with storage.
Finally, the W302 is the new bargain Walkman phone, with stereo Bluetooth, a 2-megapixel camera and FM radio.  It includes a 512MB card and despite being bottom of the range is a mere 10.5mm thick and has an aluminium fascia. 
The W902 and W595 are both 3G, while the W302 is EDGE only.  Each new Walkman phone will be launched in what Sony Ericsson are calling "selected markets" in Q4 this year.  There's more information on the new handsets at PHONEmag.
Sony Ericsson also announced new Walkman brand accessories for both the new handset line-up and existing models.  The MBS-200, MBS-400 and MPS-100 are Bluetooth stereo speakers, while the the HBH-IS800, HPM-88 and HPM-66 are new headphones.  Full details at PHONEmag.