Sony Ericsson HBH-S800 Bluetooth Earphones reviewed: Premium Perfection (nearly)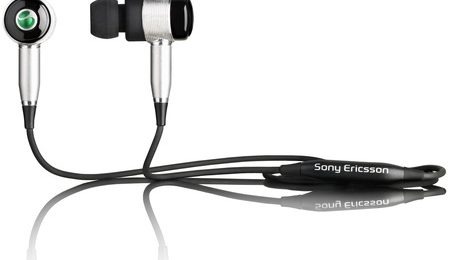 Sony Ericsson's HBH-S800 Bluetooth Stereo Earphones were announced back in July but have only just begun shipping.  Possibly some of the slickest wireless earphones we've seen to-date, the HBH-S800's manage to squeeze Bluetooth receiver, battery, controls and microphone into two compact earbuds and a tiny microphone bump.  Register Hardware have reviewed the HBH-S800's and, price aside, have come away highly impressed.
One earbud hides the battery, the other the Bluetooth radio; the former has a tricky-to-open hatch behind which lurks a new, proprietary charger connection.  Because of the extra guts, the buds apparently extend around 1.5cm outside of the ear canal.  Inside the "wire bump" is the microphone and a single control button.  Altogether reviewer Bill Ray doesn't recommend wearing them during exercise – "friction against the ear is the only thing that stops these earphones ending up in the gutter" – but is generally impressed with fit.
Of course, performance is the most important thing, and happily the HBH-S800's do very well; quality is better with a Sony Ericsson Walkman phone, but still decent with rival models.  Battery life manages to exceed Sony Ericsson's own estimates.  More information at the Sony Ericsson product page.