Sony Ericsson blames Japan earthquake for big Q2 losses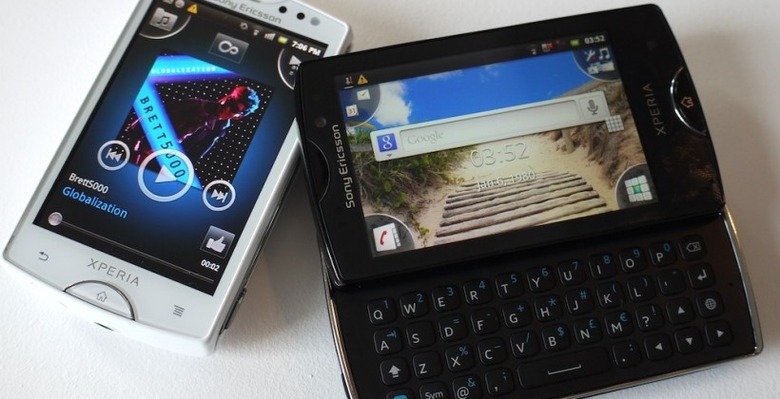 Sony Ericsson's 2011 range of handsets have marked a real change in direction from the dross of the previous year, but it hasn't been enough to save the company from a dreary Q2 2011. Blaming "supply chain constraints from the Japan earthquake," Sony Ericsson has announced a net loss of €50m ($71m) for the three month period, along with a further slump in sales.
In fact, Sony Ericsson shipped 7.6m devices, down from 8.1m in the previous quarter and 11m in the same period twelve months ago. A rise in average selling price – from €141 ($199) apiece in Q1 to €156 ($221) in Q2 – was offset by a two point fall in gross margin to 31-percent, and even a 150-percent increase in Android-based XPERIA volume wasn't enough to rescue the company's fortunes.
"We estimate that the impact of earthquake-related supply chain constraints on our portfolio was close to 1.5 million units, with most of the effect in the early part of the quarter. Our shift to Android-based smartphones continues with smartphone sales accounting for more than 70 percent of our total sales during the quarter. We have shipped more than 16 million Xperia smartphones to date. We have introduced eight new Xperia smartphones this year and we continue to see strong consumer and operator demand across the Xperia smartphone portfolio" Bert Nordberg, president and CEO, Sony Ericsson
The rise in demand for smartphones has a knock-on effect of reducing featurephone sales, which also impacted on Sony Ericsson's figures, and the company admitted it had secured new loans during the period which take its total borrowings to €769m. Nonetheless, it reckons its total share of the Android ecosystem is around 11-percent, and forecasts "modest industry growth" for 2011 overall.