Sony Ericsson Aspen Review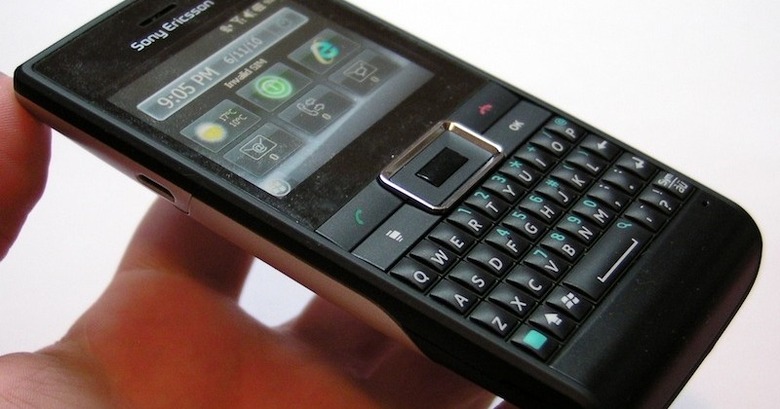 Back when Sony Ericsson first announced the Aspen smartphone, a Windows Mobile 6.5.3, in early February 2010, we wondered whether the QWERTY-equipped handset would have enough room to make its mark before Microsoft launched Windows Phone 7 by the end of the year. Now, five months later and even closer to the new platform's debut, the window of opportunity for the Aspen is even smaller. Can this combination touchscreen/keyboard candybar convince buyers with its green aspirations? Check out the full review after the cut.
Now, it's worth pointing out that the Aspen we have in is a sales sample for retailers rather than the handset that will – eventually – go on sale. We're hoping that means build quality will be improved by the time Sony Ericsson boxes and ships them, since the Aspen proved quite creaky and prone to battery door flexing. It's also unduly tricky to remove the battery itself and access the SIM slot, perhaps not something most users will be doing every day, but frustrating when we were trying to switch between devices. At 12.45mm thick it's a reasonably tubby handset too.
Happily if the back half of the Aspen was less than impressive, the front made up for it. Although the 2.4-inch display is a resistive touchscreen – complete with a pull-out stylus – we found ourselves more often than not using the hardware keys to navigate it. The D-pad is firm and nicely balanced, as are the main buttons surrounding it, while the QWERTY keyboard is quiet and tactile. Not quite to BlackBerry levels, but better than the slide-out keyboards we've seen on other recent smartphones. The squared-off layout takes a little getting used to, if you've been using a 'board with a mild curve to it, but the bowed back of the Aspen makes it comfortable to cradle in the fingers as you peck out messages with your thumbs.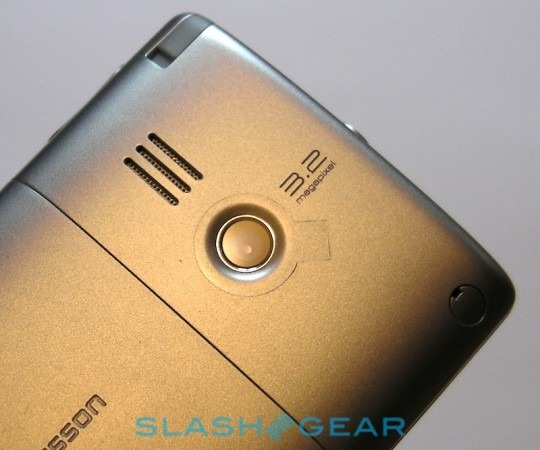 The display itself is servicable if not outstanding, offering 320 x 240 resolution and 65k colors. It's duller in brightness than some other Windows Mobile devices we've seen, though Sony Ericsson's murky choice of default skin doesn't help, and there's plenty of zooming required to see a full website (if indeed it will load in Internet Explorer Mobile). The company has preloaded the SPB Mobile Shell 3.0 – with both professional and lifestyle interfaces – which cover up the regular WinMo homescreen with a new, panel-based system. You can toggle between the two using a dedicated hardware button to the left of the D-pad. Even so, Windows Mobile remains a less than intuitive OS in comparison to iOS, Android or webOS.
Connectivity includes dualband UMTS/HSPA (900/2100) and quadband GSM/EDGE, though Sony Ericsson are also prepping a triband 850/900/2100 UMTS/HSPA version for North America. There's also WiFi b/g, Bluetooth and a microUSB port, together with a microSD slot (cards up to 16GB supported) and A-GPS. A 3.5mm headphone socket will work either with Sony Ericsson's bundled headset or your own, though A2DP support means you can use Bluetooth headphones instead.
The Aspen's 3.15-megapixel camera lacks autofocus or a flash, and while the latter doesn't particularly disappoint us – our disdain of LED flash units is well known – the fixed-focus makes it of limited use. Shots in normal lighting lacked definition and colors leaned toward the greens and blues; they were also prone to oversaturation in particularly bright environments. Indoors, meanwhile, there was considerable graininess on show in all but the best lit situations. Macro images suffered too, overall relegating the Aspen's photography skills to little more than the occassional snap rather than a replacement to your dedicated point-and-shoot.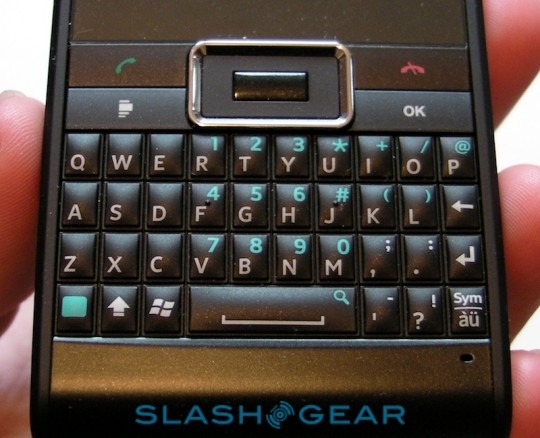 Of course, you could well argue that the business market who might be tempted by the Aspen aren't so much interested in the smartphone for its photography strengths and instead want a solid phone. Happily the Aspen does well under those considerations, with good call quality and a tenacious grip on a signal. Battery life also proved impressive; perhaps it's the comparitively small display, but a single charge saw us stretch out use over two days, complete with push email turned on during extended work hours (i.e. switching to only periodic checks while we were asleep) and some voice calls made. Sony Ericsson themselves estimate up to 8hrs of calls or 600hrs of standby, ambitious of course, but in our experience the Aspen certainly has impressive legs.
With Windows Phone 7 on the horizon, though, is decent phone performance enough to merit the Sony Ericsson Aspen? Windows Mobile 6.5.3 may be due for replacement but there are still plenty of people who like the OS and – more importantly – are familiar with its boons, quirks and sizable catalog of third-party apps. The latter in particular is likely to be absent at the high-profile launch of its successor later in the year. There are also some elements of the WinMo experience perhaps unfairly overlooked: its tight, consistent Exchange integration for one, benefiting from the all-Microsoft ecosystem and delivering the sort of enterprise stability rival platforms have only boasted of more recently.
Still, it's unlikely to be enough – even with Sony Ericsson's "GreenHeart" earth-friendly branding – to bring in a broad audience, and the Aspen pales in comparison with the company's own XPERIA range of predominantly Android-based smartphones. It's not a bad handset, but neither does it do enough to stand out in a market increasingly crowded by superlatives. If you – or your collection of software – are wedded to Windows Mobile, you prioritize battery life above all else, and you prefer a hardware keyboard to touchscreen input, the Aspen could fit the bill. Everybody else would likely find a stronger text-input experience on a BlackBerry or a slicker OS in Android or webOS.
Many thanks to Clove.co.uk for the loan of the Aspen. The smartphone is expected to go on sale later this month, pricing TBA.